Google's teeny UK tax bill 'just not right', thunders senior MP
Hodge on Schmidt: Aiding the economy and paying corp tax is NOT an 'either/or'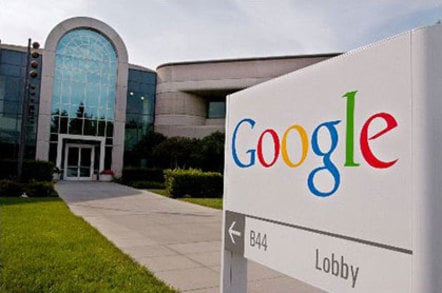 Top Labour MP Margaret Hodge has told The Register that it's "just not right" for Google to get away with paying so little corporation tax in the UK.
Hodge, who heads up Parliament's influential Public Accounts Select Committee, rejected the advertising giant's executive chairman Eric Schmidt's defence of his company's tax record in Blighty. The search supremo claimed Google was "driving a lot of economic growth for the country".
But Hodge said this cannot make up for shifting profits around the globe to avoid paying taxes. Google's UK sales reached £2.5bn in 2011, according to its financial filings, but it paid just £3.4m in corporation tax. In 2012, the web giant globally banked an operating income of $12bn (£7.9bn) on $50bn (£32bn) revenues.
"I accept that Google create jobs and invest in our economy, but this is not an 'either/or'. The majority of businesses contribute to our economy and pay their fair share in tax," she told El Reg.
"And let's not forget that one of the reasons Google is so successful in this country is that they benefit from public goods funded by the British taxpayer, like the talent produced by our education system and a functioning transparent system."
The barb-trading is the latest in the row over multinationals' tax bills, stoked by austerity measures in Blighty's public sector following the global financial meltdown. Huge companies are accused of basing their regional headquarters in tax havens in order to cynically but legitimately avoid paying levies.
The select committee's members conducted an investigation of the weeny tax bills of the likes of Google, Amazon and Starbucks last year and concluded that while the tech giants were sticking to the letter of the law, their money-shifting shenanigans were "immoral".
Hodge stood by that stance today.
"All we are saying is that multinational companies should pay an appropriate amount of tax relative to the profits they make from their economic activity in this country," she insisted.
"Instead companies like Google are creating artificial structures and abusing current tax legislation to move profits offshore in order to avoid tax. That is just not right, and people like Eric Schmidt need to understand the legitimate public outrage that behaviour generates."
Schmidt said yesterday that his company behaved just like everyone else and this is just the way taxes are done. He had said last year that he was "very proud" of Google's corporate structure, adding rather remorselessly: "It's called capitalism." ®