Insight warns Q1 sales and operating profits to fall
Leaky sales blamed on North America and bottom line slip on EMEA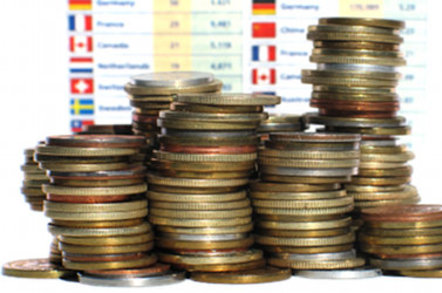 Insight Enterprises hasn't managed to dust off the economic cobwebs just yet if prelim calendar Q1 financials are anything to go by.
The reselling powerhouse said today it expects revenues to decline five per cent on the same quarter a year ago to $1.2bn, and warned operating profit will drop to $17m from $25.6m - excluding severance and restructuring charges of $2.7m, $1.9m after tax.
Ken Lamneck, president and CEO at Insight, said the top line fall was "primarily" caused by lower than expected turnover in North America, but blamed the 190 basis point drop in gross margin on EMEA.
Net sales in North America are expected to be $747m, $387m in EMEA and $48m in Asia Pacific.
"Our first quarter financial results were weaker than expected as we continued to experience lower volume in the large enterprise space in North America, which significantly impacted our financial performance," said Lamneck.
"While EMEA grew top line revenues, gross margins declined due to changes in business and client sales mix in the quarter," he added.
The chief exec said that it is "evaluating opportunities" to up its operational game and financial performance on both sides of the Atlantic.
Flat seems to be the new growth in channel, and indeed across vendor land - all companies are running faster to stand still as competition forces down prices/ margins.
In 2012, Insight's group sales were flat at $5.3bn, operating profits climbed one per cent to $148.2m and net profit fell seven per cent to $92.8m.
The company revealed it will not comment further on Q1 financials until 1 May when it reports final numbers and provides a forecast for the rest of calendar 2013. ®