Brit IT biz boss wrongly 'terminated' in red-tape blunder
Are you Sarah Connor?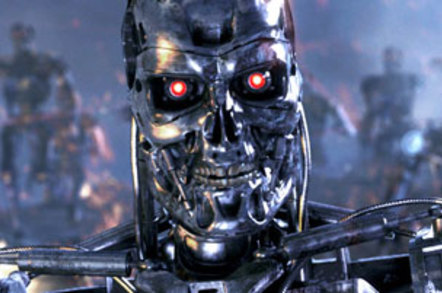 Companies House accidentally "terminated" reseller Probrand's co-founder and long-standing director Chris Griesbach in a paperwork bungle.
A filing appeared on the official business register's website announcing "appointment terminated, Chris Greisbach". In fact it was Andrew Lawton Smith - fellow Probrand director and group legal counsel - who had exited.
A spokesman at Companies House confirmed to El Chan that it had cocked up rather than a bare-naked Austrian cyborg sent from the future to terminate Griesbach.
"I have checked the form and can confirm that the examiner who processed has incorrectly terminated the wrong officer," the register's representative said.
"I have recalled the document and will correct the records as soon as I receive it. This may take a few days. In the meantime, I apologise for any inconvenience that this may have caused."
The error at Companies House was also spotted by the legal team that Lawton Smith has exited. He left Probrand to join legal firm Wragg & Co as head of enterprise services.
Griesbach, who started the company with managing director Peter Robbins in 1992, said he was "pleased" the issue is being resolved.
A spokesman at Probrand talked of the "joys of Companies House" adding that the register "doesn't appreciate the potential repercussions of [something like this]".
In the last filed accounts for calendar 2011, Probrand's sales declined 29 per cent year on year from £51.3m to £36.57m, and profit before tax dropped nearly 58 per cent to £329,000.
A company spokesman told us that financial fall was linked to the loss of government sub-contractor work, specifically one lot of the now defunct Commoditised Hardware and Software framework. ®
Sponsored: Minds Mastering Machines - Call for papers now open