Teradata buffs Hadoop for the biz intelligence masses
Tools without the HDFS headache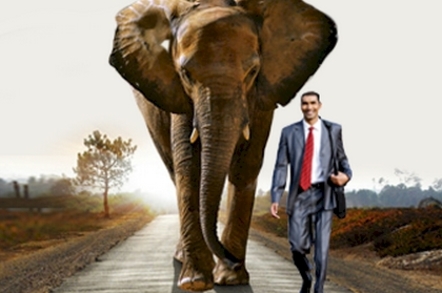 Teradata has polished Apache's Hadoop Big Data framework for business intelligence and added new tools for quicker and easier querying of massed data.
The data warehousing and BI giant has released Teradata Enterprise Access for Hadoop, which includes two new features: Smart Loader for Hadoop and its trademarked SQL-H.
Teradata said the Smart Loader gives "point and click convenience" so that analysts can browse through and move data between Teradata and the open-source data framework. Smart Loader works with the Cloudera and Hortonworks distros of Apache's Hadoop.
Teradata SQL-H is Teradata's query interface, which means that punters can analyse data without first staging it in the Hadoop Distributed Data File System (HDFS) - using something like MapReduce. The removal of this step means that less skill is required to operate it - translating into savings in both time and money.
SQL-H lets you run Big Data analytics directly in memory through Teradata, with only the data that is required for an actual query pulled from Hadoop. The company points out that the new query interface is compliant with the ANSI-SQL standard.
The Smart Loader and SQL-H are for use on Teradata's Aster MapReduce appliance, which combines Teradata's hardware and Aster database with an implementation of the Google algorithm. The appliance packs eight nodes with six dual-core Xeon processors, 600GB drives and up to 18.1TB of uncompressed data with 3x compression.
Teradata claimed the loader and interface combined with Hadoop makes it the first vendor to provide "a truly comprehensive framework to handle all types of data and any analytic techniques." ®
Sponsored: Detecting cyber attacks as a small to medium business