Dell axes IT channel middlemen, installs Windows in the factory
Wanna buy a Dell till? No need to pay that integrator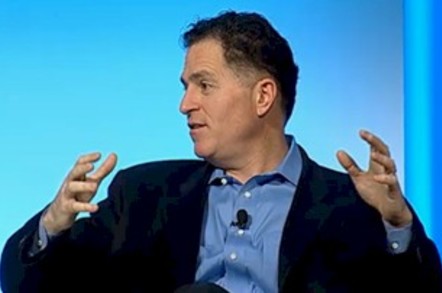 Microsoft has granted Dell the power to install Windows on specialised computers before they leave the factory - neatly bypassing the distribution channel.
Typically, customers buy these machines via an integrator, which provides the software with the kit.
But now Dell's hardware-building biz OEM Solutions can manufacture and ship systems complete with a copy of Windows Embedded and matching official Certificate of Authenticity (COA) stickers.
These COAs are the unique security labels that prove a copy of the computer's accompanying software is genuine, paid for, and therefore not a pirated knockoff. And the Texan behemoth has secured a stock of its own to slap on boxes on the assembly lines.
As the name of the computers' operating system suggests, these Windows Embedded machines are destined for fixed roles, such as shopping tills and data centre infrastructure servers. They run special flavours of Windows 7, Windows Server 2008 R2 and others.
Dell reckons it is the first tier-one computer maker to have been made a global distributor of Windows Embedded. The change means Dell no longer needs work with partners, such as Avnet, and customers can go direct to the PC and server maker for specialised systems.
You can get an overview of the kinds of computers Dell's OEM solutions business builds here.
Jason Szatkiewicz, Dell OEM solutions product planning, wrote online: "Before this program rollout, many customers would go through an integrator, but now they can come directly to Dell. Dell OEM can install the customer's image, including the operating system and supporting applications, activate it, and provide recovery media - so a complete solution can be distributed for customers through this agreement."
By cutting out the middleman Dell said it hopes to streamline its processes: by skipping over third-parties, it can ship systems to customers more quickly than before. ®
Sponsored: Detecting cyber attacks as a small to medium business