HP: You know what healthy OpenStack bods need? Fibre Channel
Open-source biz types get FC, iSCSI access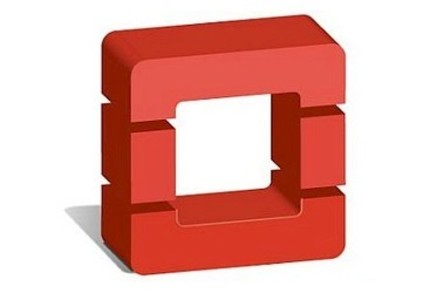 Hewlett-Packard says it is enabling OpenStack users to connect to two of its Fibre Channel and iSCSI-access storage arrays.
OpenStack is the NASA and Rackspace-initiated open-source platform for building an infrastructure cloud. The build-yer-own platform has both compute and storage controller components and aims to lower infrastructure costs.
Notwithstanding that, many storage vendors have rushed to produce plug-ins to enable their proprietary arrays to be used by OpenStack-based infrastructures, enabling access to legacy data.
HP's Fibre Channel access software was submitted as a blueprint to the OpenStack "Grizzly" platform, and this was accepted as part of the OpenStack Block Storage project - code-named Cinder. HP makes the point that, up until now, OpenStack users could not use Fibre Channel-access arrays for data storage.
But HP has now arranged for OpenStackers to be able to use the StorServ (3PAR) arrays across Fibre Channel links. They can also use iSCSI to access data on HP's StoreVirtual arrays.
HP says its Converged Storage portfolio now supports OpenStack technology across both iSCSI and Fibre Channel protocols. It has updated the OpenStack iSCSI driver for StoreVirtual systems, which include HP LeftHand Operating System 10 software. These moves on the OpenStack storage front complement other OpenStack moves made by HP involving BladeSystem Matrix and HP's own public cloud.
NetApp and OpenStack
Separately, NetApp has submitted a prototype and proposal for a file-share service capability for consideration by the OpenStack Foundation Technical Committee and community at large. The idea is to include it in the upcoming "Havana" OpenStack release.
OpenStack doesn't currently have any management support for file-based storage. NetApp's prototype, which has already been submitted to the Cinder project, includes code contributions and extended APIs, and both a reference and a back-end implementation specific to NetApp.
Jeffrey O'Neal, NetApp's senior director of the Solutions Integration Group, said: "Our proposal is constructed to be broadly applicable, with the file system type abstracted to address any number of shared or distributed file system types, from CIFS and NFS/pNFS to something such as Gluster or Ceph."
HP 3PAR StoreServ and HP StoreVirtual Storage OpenStack drivers are available in the current "Grizzly" version of the OpenStack platform, released this month. ®
Sponsored: Detecting cyber attacks as a small to medium business