Apple alert as half China's fanbois consider switch to Galaxy S4
Big trouble in little China for Cook & Co?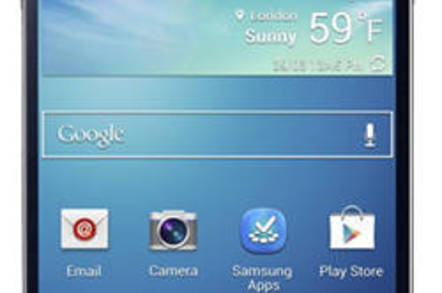 It could be sweaty palm time at Cupertino after new research revealed that more than half of China's loyal fanbois are thinking of switching their iPhones to a Samsung Galaxy S4, according to new data from market watcher TrendForce.
The Taiwanese firm's research arm Avanti interviewed a representative sample of 3,000 smartphone users in China for its Samsung Galaxy SIV China Market Report, and the results will be music to the Korean tech giant's ears.
It appears that Samsung's marketing teams have done a decent job of keeping the handset's profile up, with 61 per cent of respondents saying they've "been aware" of the device since its initial launch.
Some 58.4 percent of existing Sammy customers said they were interested in buying the new phone, while 52.4 percent of fanbois said they too were thinking of switching over to Apple's arch-rival – a figure described by TrendForce as "alarmingly large".
More than 40 percent of smartphone owners currently using other brands also said they are keen on giving the S4 a try, although the figure dropped to 38 percent for Xiaomi users.
Of course there's a big difference between someone being "interested" in purchasing a device and actually following through, but if the sample is representative of Chinese buying behaviour there's certainly some food for thought for Cook & co.
TrendForce had the following rather bleak judgement for the fruity tech titan:
The fact that more than 50 percent of the surveyed iPhone users are thinking about switching to the SIV should to be a concerning sign for Apple, whose China market share is only 9.6 percent. In the event that the Cupertino company is unable to come up with something remarkably unique or innovative following the S4's release, its gap with Samsung, according to TrendForce, is only likely to become more and more apparent.
It's still unclear whether Apple is going to launch a long-rumoured budget version of the iPhone 5 for markets like China where the low and mid-end is a huge and growing slice of the smartphone pie.
We all know it's all about brand value and margins for Apple, though, so even a "budget" device may not be that budget when compared with the increasingly swish looking and competitively priced Android-based competition from the likes of Xiaomi, and even Huawei and ZTE.
The current state-sponsored distractions around Apple's after-sales service are unlikely to have much impact on its bottom line, but if consumers are no longer viewing its devices as the desireable status symbols they once were, then that becomes a problem for a company which has predicted China will soon be its biggest market.
As for Samsung, it became the number one smartphone maker in China last year with a share in excess of 20 percent – an impressive feat considering it only began sales in the country in 2009.
That share is unlikely to diminish as long as it keeps producing slick high-end devices like the S4 alongside the more affordable kit which appeals to a greater swathe of Chinese users. ®
Sponsored: Detecting cyber attacks as a small to medium business