Alibaba comes again with Android-unfriendly mobile OS
Chinese e-commerce giant in major domestic mobile push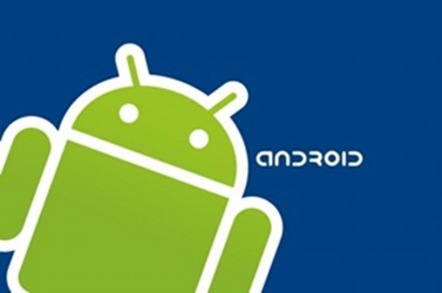 Chinese e-commerce giant Alibaba Group has unveiled a new plan to reinvigorate its home-grown mobile operating system (AMOS) after a high profile fall-out with Google last year effectively prevented the world's major handset makers from partnering on the OS.
The cloud-based AMOS, formerly known as Aliyun OS, hit the ropes last September when Google prevented Acer from launching a handset featuring the operating system.
The Chocolate Factory's Andy Rubin argued at the time that because AMOS uses "the Android runtime, framework and tools" but is not technically compatible with Android, Alibaba shouldn't be allowed to partner with Open Handset Alliance members.
Finding a major handset maker which isn't signed up to OHA (in China or elsewhere around the world) is virtually impossible, so Alibaba has had its work cut out keeping the OS afloat.
At a press conference on Monday it announced that six new smartphones would be launched by five little-known Chinese smartphone makers — KONKA, ZOPO, Amoi, G'Five, and Little Pepper.
The e-commerce giant is also hoping to attract both handset makers and developers – the former with a one yuan per month subsidy for every AMOS phone they sell, and the devs with a one billion yuan program designed to "funnel funds" to them through "revenue sharing and other incentives or rewards".
Alibaba is also looking to attract end users to AMOS devices by encouraging handset makers and operators to offer payment plans without the need for a deposit. Instead it will make available "shopping and payment records" from its e-commerce sites to help check customer solvency.
The firm will also aim to make use of its strength in online retail to help handset makers sell via its hugely popular Taobao site, often referred to as the eBay of China.
IDC senior analyst Teck-Zhung Wong told El Reg that while Alibaba will continue to struggle to attract major device manufacturers with its OS, the firm could have more success targeting the lower end, which has huge potential to grow in China's rapidly developing market.
He claimed that "Alibaba has the financial strength to incubate this ecosystem, even if the returns aren't immediate".
The firm may also benefit from a growing dissatisfaction on the part of the Chinese government with Android's dominance in the country.
Even though Google is benefiting little from the dominance of the ecosystem, given most of its services are stripped from Android phones in the country, the authorities are still wary of its popularity.
In a lengthy white paper last month, Beijing urged Alibaba, as well as other local players Baidu and Huawei, to concentrate on home-grown operating systems rather than Android-based platforms.
However, IDC's Wong told The Reg that the government is unlikely to interfere in the industry at this stage.
"Android is so entrenched in the China market that any government crack down would be the equivalent of an earthquake that turns the industry upside down. I do not believe the Chinese government wants that," he added.
"Now that does not mean the Chinese government won't put in additional regulations to 'guide' the direction of the mobile phone industry. Even if that were to happen, Alibaba would still have to seize the opportunities on its own merits." ®
Sponsored: Detecting cyber attacks as a small to medium business