IDC: Biz to splurge $70bn on 'analytics services' by 2016
Big Data = big bucks for channel bods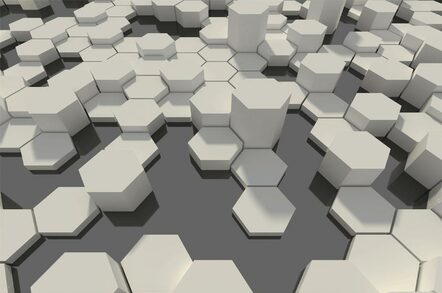 A dearth of heavy-duty analytics talent means enterprise customers are turning to channel folk to make sense of their data.
So say bean-counters IDC, who forecast that by 2016 some $70.8bn will be spent on analytics services, a compound annual growth rate of 14.3 per cent for the next half a decade.
And IT service providers represent the frontline force peddling these types of software services, said IDC's senior research analyst for IT consulting and SI services, Ali Zaidi.
"Talent gaps and lack of knowledge base in the analytics space will continue to force businesses to rely on service providers to fulfil their business analytics needs in the near future," he said.
The Channel questions whether some customers would be better off by simply pressing the delete button than storing volumes of data for the sake of it - compliance requirements aside.
IDC reckons customers lack the requisite professional liars fortune tellers witchdoctors eggheads qualified as statisticians, mathematicians, business analyst data modellers, or data scientists.
The analyst added the fast-paced world of analytics hinders customers' efforts to invest in building or buying an infrastructure.
With customers buying pricey systems to store more and more data, the role of analytics has fallen under the spotlight - after all, there's got to be a use for all that biz info.
Vendors such as IBM forked out for CoreMetrics and Star Analytics, while HP bought, er… Autonomy. SAP has since been pushing its Hana database system.
Channel partner Logicalis also made a buy of its own, taking on Inca Software for £8.5m in early 2011.
Chris Gabriel, veep of solutions management at Logicalis Group, said the BI market had undoubtedly been hyped, and "that needs to be translated into real business value".
"But if you've been an SAP customer for ten years and got lots of data in the system, what is the percentage cost of making some value of it? I can't believe there is not a value to that," he told us.
Data needs to be relevant to be of use, and the closer to real time the better, said Gabriel - though this obviously carries a cost.
Howard Hall, MD at DTP Group, told us his firm had launched a separate standalone HP Autonomy business at the beginning of last month to push analytics.
"We've been selling it for 18 months but the opportunity is massive," Hall told The Channel. "We are doing some work with universities on student retention with pattern matching technology".
He said it was trying to minimise the number of students leaving courses prematurely which came at a cost to the uni and the local economy. ®
Sponsored: Becoming a Pragmatic Security Leader