'North Korea Has Launched a Missile' tweet sent by mistake
Red faces at Yokahama city government after slip of the mouse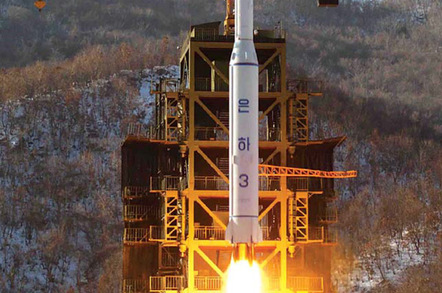 City officials in Yokohama were left feeling rather embarrassed earlier this week after jumping the gun on possible nuclear armageddon by mistakenly tweeting that North Korea had launched a missile.
The over-enthusiastic managers of the @yokohama_saigai Twitter account were to blame for the incident, which happened just before midday on Wednesday, according to AFP.
Alongside the message "North Korea has launched a missile" was apparently a space where the time should have been inserted. "We had the Tweet ready and waiting, but for an unknown reason it was dispatched erroneously," a red-faced official told the news wire.
The city deleted the message some 20 minutes after it went live, but then drew attention to the mistake by apologising for the error in a subsequent tweet.
Japan is on high alert after NORKS' repeated threats to target the US and its allies and this week deployed Patriot PAC-3 anti-missile batteries to Tokyo.
Despite Yokohama jumping the gun on Wednesday, there is a widespread anticipation that Pyongyang is planning a missile test or some kind of military display of strength to coincide with the anniversary of founder Kim Il-Sung's birth.
Increasing tensions on the peninsula have not been eased by panicky media reports that the totalitarian state has nuclear capabilities, an allegation politicians like UK Prime Minister David Cameron have been keen to point out.
As El Reg reported this week, however, it's more likely to be North Korean bluster than a real and present threat.
If nothing else, the incident should serve as yet another warning to social media managers to keep their eyes on the ball. ®