Australia gets a space strategy
'Bruce in space' not on the table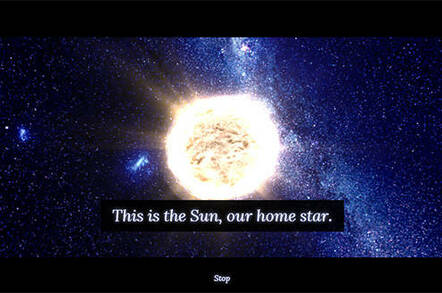 Australia has itself a space strategy of sorts: nothing grand, but a signal that the dearth of space applications research down under might finally come to an end.
The focus of the government strategy, launched yesterday, is going to be on satellites rather than the scary stuff like launch platforms. In part, it appears to be a response to the emergence of private space ventures in the international sphere – an important consideration given that for space applications such as meteorological data, imaging, earth sensing and GPS, Australia has relied goodwill and inter-governmental relationships to satisfy its requirements.
The strategy claims that space capabilities are associated with around $AU4bn of GDP, but with the exception of communication satellites (which represent the world's oldest private-enterprise space markets), the country's direct investment in space capabilities is minimal.
"Nearly forty percent of the civilian Earth-observing satellite information is at risk of not being provided within the next five years", the strategy notes (for example, The Register noted last year that the risk of a gap in US meteorological satellite capabilities is now being factored into Bureau of Meteorology contingency plans).
A space coordination committee will be created to identify the space applications the government considers of "national significance" - including Earth observation, communications, and navigation. The strategy is also designed to assure Australia's access to space capabilities (including key spectrum management activities), strengthen the country's international cooperation, taking part in promoting "rules-based" international access to space (El Reg would suppose this means making appropriate noises when rogue states launch unauthorised spacecraft, rather than responding with a shooting war), and coordinating whatever space activities are taking place in Australia. ®
Sponsored: Detecting cyber attacks as a small to medium business