Microsoft follows Apple into the dock over warranty terms in China
Surface Pro under the spotlight after state-run radio report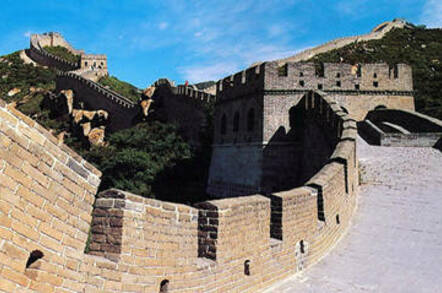 Hot on the heels of Apple's well publicised run-in with the Chinese authorities over alleged deficiencies in its customer service, Microsoft is now being targeted by state-run media which claims its Surface Pro warranty terms do not comply with local laws.
A China National Radio report on Monday claimed that Redmond is only offering a one year warranty period for the new laptop/tablet hybrid, covering both repairs and complete device replacement, according to Bloomberg.
However, local laws stipulate that laptops require a two-year repair warranty for main parts.
The report would seem to signify another front in an apparently co-ordinated attempt by state-owned media to trip up foreign tech companies, following the March blitz on Apple kicked off by China's influential national broadcaster CCTV.
That resulted in a mea culpa from CEO Tim Cook, whose "sincere apologies" seem to have been accepted by Apple's accusers in the country.
However, any chance of Steve Ballmer being forced to do the same were apparently shot down with a no-nonsense statement from Microsoft which claims the software giant is not only playing by the rules but even going further for its customers. The statement offers this rebuttal to CCTV's claims:
Consistent with Chinese law, Surface Pro and its main components are covered under a two-year warranty. Microsoft's warranty for Surface (and all our products) complies with – and may exceed – what local consumer law requires. We stand behind our products with a manufacturer's warranty – which is additional to our commitment to honour any statutory obligation – as either a manufacturer or retailer – to repair or replace a faulty product.
Whether that statement will bring an end to this stoush, or will only serve to repel a first volley, remains to be seen. It seems more certain that signals coming from above don't look too promising at the moment for foreign tech firms in China.
Despite the Chinese media's guarded acceptance of Cook's apology, it appears the State Administration of Industry and Commerce's Department of Market Regulation has not been so easily appeased.
The regulator has apparently not ruled out legal action against the fruity tech titan for its recent violation of consumer rights, according to Communist Party mouthpiece the People's Daily (via Marbridge Daily).
It's not the perfect start to April for Microsoft, which earlier this month launched the Surface Pro in the People's Republic including a special China edition pre-loaded with Office Home & Student 2013.
Redmond has also been trying to improve its chances of success by expanding the number of resellers in the country and partnering with B2C e-commerce platform T-Mall to create an additional online sales channel. ®
Sponsored: Detecting cyber attacks as a small to medium business