What'll we do tonight, Kieran? Same thing we do every night, Tintri....
... try to take over the VM storage world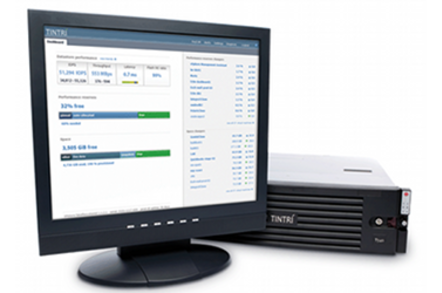 Hybrid VM-aware array upstart Tintri is adding array-side, per-VM replication in a version 2.0 VMstore product software release, hoping to enjoy the success established storage player NetApp has had in purpose-built storage systems for virtual machines.
CEO Kieran Harty says Tintri has been having phenomenal quarters, replacing NetApp filers in many instances, and now has 53,000 VMs deployed worldwide. There were 35,000 deployed on its hardware by more than 150 customers at the end of 2012, the private Mountain View firm claims. That would mean the VM count had increased by 18,000 in just three months and Tintri must have hopes of achieving 100,000 VMs deployed well before the end of this year.
We would estimate that Tintri has shipped 180 or so VMstore array products. The company has sales offices in Japan, Germany, the UK and Holland, as well as domestic ones in the US, and its sales and channel infrastructure is growing.
The system's software talks to virtual machines (VMs) rather than LUNS, volumes or RAID groups. It already has per-VM snapshot and cloning capability and this has been extended to replicate individual VMs across a network, sending only the changed blocks and cutting the network bandwidth used.
Harty claims customers who have tried this out have "been hugely successful." He says it's the easiest replication to configure on the market, taking only a few minutes to set up.
Tintri's EMEA head man, Marcus Chambers, said a worldwide CAD-CAM customer with offices around the globe thought they would use VMstore replication to send work-in-progress VMs from one office when it closed to another, for continuous round-the-sun working on CAD-CAM projects.
Harty said one of NetApp's big strengths had been replication when it was introduced 10 or more years ago. That was for general files. Now Tintri is doing it on a per-VM basis and hopes it will be just as popular as NetApp's replication was.
VMstore replication will be generally available later this quarter and told The Reg it would cost $16,200 on a VMstore T540. ®
Sponsored: Detecting cyber attacks as a small to medium business