Hungry Six Degrees swallows data centre biz BIS
Thirteenth buy in less than two years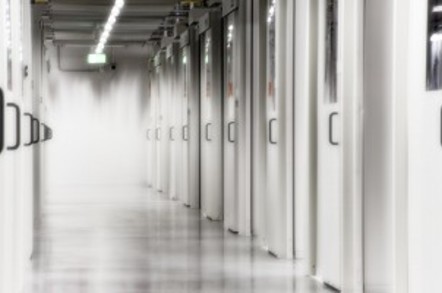 Hungry mid-market managed voice and data hosting specialist Six Degrees has swallowed London-based colo data centre operator BIS.
This is the thirteenth buy racked up by the management team led by CEO Alastair Mills since it launched in the summer of 2011, with £50m backing from private equity house Penta Capital.
Previously Mills and seven of the management team, along with the VC and Clydesdale Bank, were involved in Spiritel, a business that was sold to Daisy Group for £27m in 2010.
BIS owns a 25,000 square ft Tier 3 server farm in Greenwich comprising two main server rooms each with cooling capacity of 1 kW/m2.
Mills said most companies have a presence in a third party data centre but this limits the SLAs they can offer and the security controls.
"We control the data centre from the front desk to the racks," he told The Channel. "You can't offer IL3 unless you control the physical security of the building."
Six Degrees already own two data centres in Birmingham but reckons that as "one of the primary Internet hubs in Europe", customers in the City expect a facility to be local.
"Customer still do care, when they are putting applications on a hosted virtualised environment it shouldn't matter…it isn't scientific logic but that is the requirement," he said.
Some co-lo customers like the data centre to be "close to their office" he added, because they "want access to the racks".
To date, Six Degrees has acquired traditional voice-call outfits such as Protel and Bluesq, cloudy firms Ultra Speed and Cloud Computing Centre, data networking outfit Data Hop, managed services biz Server Stream and IP telephony player Aurora.
Mills said BIS adds £16m to its bottom line, 230 customers and 30 staffers.
He claims Six Degrees is tracking a £70m-plus run rate for fiscal 2013 ended June. It has a UK-wide data network, offers servers and cloud hosting and voice services.
Mills said it was financially sound, has more funds to spend on acquisitions, and recently raised a banking facility with HSBC and Clydesdale "following a long due diligence process". ®
Sponsored: Webcast: Build the next generation of your business in the public cloud