Rivals may form alliance against Michael D in struggle for Dell
Does beefy investor doubleteam spell a quell for el Dell?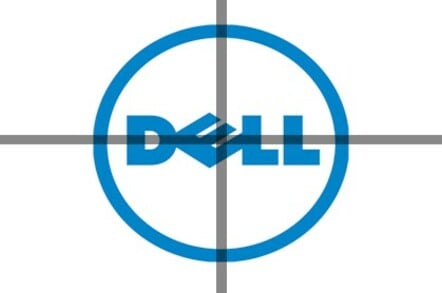 Hefty Dell investors Icahn Enterprises and Blackstone Group LP may join forces to clothesline the eponymous Michael and his consortium bidding to take the PC maker private again.
The two lodged separate offers ahead of the "go shop period" that ended midnight on 22 March, with Icahn putting $14.25 per share on the table and Blackstone's bid working out at $15.65.
The two shareholders want to keep Dell tied to the NASDAQ and their initial offers certainly trump the $13.65 put forward by Michael D, Silver Lake et al.
This could turn into a very protracted buy and Icahn Enterprises is looking to strengthen its hand further, according to Reuters.
The man at the helm, Carl Icahn, has opened talks with Blackstone Group about an alliance which may have the backing of some key shareholders including the largest - SAM.
Activist investor Icahn already has a $1bn stake in Dell shares, and it has previously told el Dell that his offer was not high enough.
As revealed by The Channel, Blackstone's bid would allow shareholders to cash in now or stay on board with a one-for-one stock swap and benefit from any possible upside in the vendor's market cap once the deal is done and dusted.
Market murmurings have it that Mark Hurd may be the top candidate to take over as CEO should Blackstone's bid win through.
But the former disgraced HP exec is in no rush to leave Oracle - at least that's what a spokeswoman at the software firm claims. ®