isoHunt loses appeal against search ban
But owner no longer prohibited from getting a proper job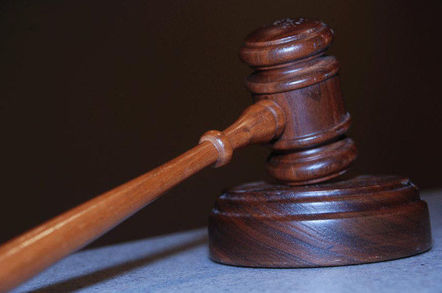 Canadian file-sharing website isoHunt has lost an appeal against a court injunction that required it to filter out searches for copyrighted material. Canadian national Gary Fung, who operated the site, was ordered to filter searches for BitTorrent downloads in 2010. He was also prohibited from using the terms in the website's web-page metadata.
But little changed.
Fung appealed against the ruling, and the panel of three US judges hearing his plea partially agreed that the injunction could be interpreted as a ban on him ever working in the technology industry again - and that this was unduly burdensome. Judge Marsha S. Berzon also said the Hollywood studios' list of terms to filter - any words related to copyright infringement, it seems - was too broad.
On all other points isoHunt was comprehensively demolished by the panel. The website's operators had solicited copyright infringers, and there was barely any non-infringing material available through the peer-to-peer file-sharing network search engine, we're told. According to the court, nobody could mistake the site for an honest one, or believe the infringing activity was accidental.
Fung was also profiting substantially from the operation, we're told. According to Hollywood Reporter, the site indexed millions of torrent downloads.
Media giants began to pursue isoHunt in 2006, and won their case in 2009. The injunction secured by the studios will stay in place, although the appeal judges have instructed a lower court to modify the wording so that Fung can get a tech job. You can read last week's appeal verdict here [PDF]. ®
Sponsored: Detecting cyber attacks as a small to medium business