India may can low cost Aakash tablet project
Brit biz Datawind under fire for lagging on delivery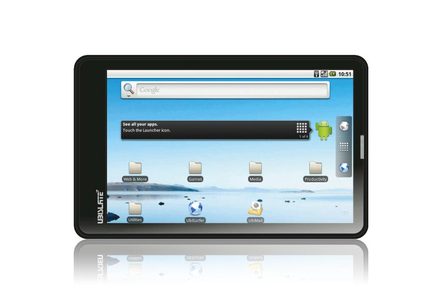 The Indian government may pull the plug on its ambitious but misfiring plan to put a low-cost Aakash tablet in the hands of 50 million students across the country.
The project has been hit by repeated delays since its 2011 launch, when British manufacturer Datawind was contracted to build 100,000 of the Android tablets.
Now the Human Resource Development Ministry is taking time out to review the plans, with a decision likely after it has taken a look at two separate reports on the government's ICT strategy, according to the Times of India.
Human resource development minister MM Pallam Raju told the paper that even if Aakash failed, the ambitious project could still go ahead as the market is now flooded with cheap tablets.
"We are not worried about the hardware; the utility depends on the student. They can use the content on any device of their choice," he added. Raju also claimed that the government's efforts may be better focused in future on ensuring unis and colleges in the sub-continent have improved connectivity, so that students can make the most of their devices.
Datawind is not exactly helping its chances either, with only around 20 per cent of the first 100,000 units shipped to date.
In fact, the entire project has been plagued by delays.
Datawind's initial Aakash tablet was slammed for its minimal battery life, slow speed and unresponsive touchscreen. Then the Indian Institute of Technology (IIT) Jodhpur – which was running things at a regional level – had a falling out with the manufacturer, leading to further delays.
Things got back on track after Datawind launched the gruntier Aakash 2 and IIT-Bombay took over to inject new life into the plans, but production problems persisted and the firm now has until the end of March to fulfill the remaining 80 per cent of orders. ®