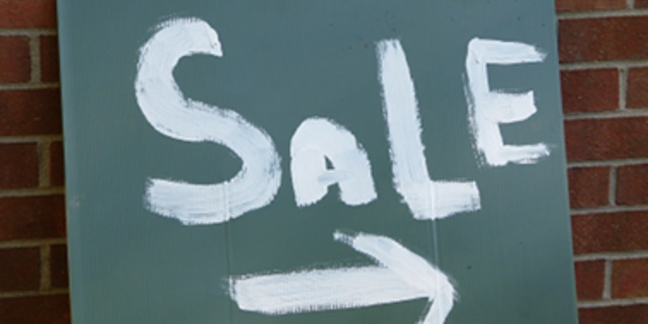 Activist investor Balch Hill has told STEC's shareholders that they should consider putting up a For Sale sign on the fallen flash leader's lawn and booting out the CEO and former CEO, the Moshayedi brothers.
Balch Hill, which holds 9 per cent of shares, and its partner Potomac Capital have issued a letter to STEC shareholders and the world at large over their "concerns" that the company had lost a huge amount of shareholder value.
Choice bits from the letter include the activist investors' contentions that:
"The current Board and executive management team have presided over a massive loss of revenue and market share in the Company's core OEM enterprise SSD market, even as that market grows strongly ... "
"Manouch Moshayedi's [Former CEO and founder who resigned last year after the SEC filed insider trading charges against him] continued presence at the Company is detrimental to STEC and [current CEO] Mark Moshayedi is too closely aligned with his brother to rebuild the trust that has been lost"
The investors also contend that both Mark and founder Manouch Moshayedi should resign from the company's board of directors.
A new board, including Potomac's Eric Singer, should "explore all strategic alternatives, including a possible sale of the Company if the Company cannot remain a stand-alone entity."
Amazingly, Balch Hill claims that in previous discussions with STEC's board:
We were close to a settlement that would result in the immediate resignation of Manouch Moshayedi from all positions with the Company ... We also had a verbal agreement with the Company that Mark Moshayedi would step down as a director at the Annual Meeting and as CEO following a search for a new CEO to be headed by a special committee of the Board composed of four (4) independent directors, including Eric Singer. Unfortunately, the Company was unwilling to reflect their verbal agreement in writing and we were forced to pursue a proxy contest.
STEC had this to say about the break down in talks: "We are disappointed that the dissidents have decided to pursue this wasteful course of action. The Board and management team remain fully committed to creating value for all shareholders, and that remains our focus."
Current CEO Mark Moshayedi said at the recent earnings call that STEC would "continue to reach out to the activist investors and as a result, this proxy contest, and we're hoping that we could get to a mutually agreeable resolution." ®
Sponsored: Webcast: Simplify data protection on AWS