Adobe reports great re$ult$ but loses CTO Kevin Lynch to Apple
Harry Potter and the Contract of Cupertino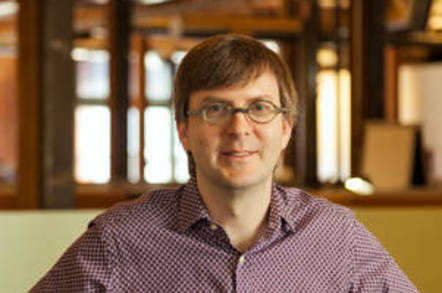 It's been a mixed day for Adobe – exceeding analyst's expectations for its first quarter financial results but having this overshadowed by the news that its long-standing CTO Kevin Lynch handed in his notice on Monday and will gone by the end of the week .
"Kevin Lynch resigned from his position as Executive Vice President, Chief Technology Officer, of Adobe Systems Incorporated, effective March 22, 2013, to pursue other opportunities," said the company in a SEC 8-K filing with its results.
Adobe reported $1.008bn in revenues for the last quarter, and profits of $65.1m, sending the company's stock price up nearly ten per cent. CFO Mark Garrett said that Creative Cloud gained 153,000 subscribers in the last three months and that two million people have tried the free download.
"Adoption of Creative Cloud accelerated and we achieved strong Digital Marketing revenue and bookings growth in Q1," he said. "We're building a stronger, more predictable recurring revenue model which will drive higher long-term growth."
Adobe is not going to be replacing Lynch, who came to the company with Macromedia in 2005. Adobe CEO Shantanu Narayen will take over some of his responsibilities, aided by VP Bryan Lamkin, who joined the company last month. As for Lynch, he's off to Apple.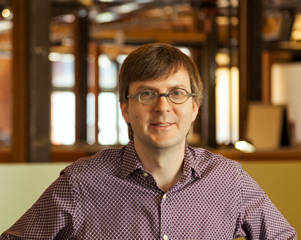 Alohomora Applia
Lynch will join Cupertino as vice president of technology and will be reporting to Bob Mansfield, a company spokesman told Bloomberg, but there's no more word than that.
Given Bob Mansfield's recent history, Lynch could be making another internal move fairly shortly: Apple announced last year that Bob Mansfield was retiring, and Dan Riccio, Apple's vice president of iPad hardware engineering, was in line for his job. But then Mansfield changed his mind and decided to stay on – some say in the wake of Scott Forstall, who was shown the door for the Apple Maps debacle.
Mansfield will not want to hang around for too long, so Tim Cook has some reshuffling to do in the near future. ®
Bootnote
From the photo above you can see that Lynch bears an unfortunate resemblance to Harry Potter, as though the boy wizard had thrown away that magic rubbish and gone to join the muggles (or possibly squibs) in Silicon Valley.
When this hack first met Lynch at a press conference the films had just come out and he had a particularly Potteresque pair of glasses on, so I asked what he thought about it. His answer was simplicity: "I was here first."
Sponsored: Becoming a Pragmatic Security Leader