Alibaba! could! hand! back! Yahoo! China! to Yahoo! in! May!
Report claims Chinese web bazaar wants to offload ailing portal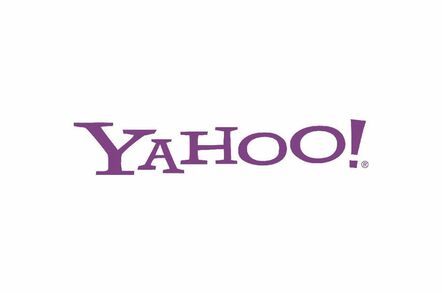 Chinese web and e-commerce giant Alibaba Group could return Yahoo! China to its parent company as early as May, as its partnership with the US internet pioneer continues to wind down.
Sources told Chinese tech news portal Sina Tech that the deal may be done through a share swap, speculating that it could happen in or around 10 May – the day new CEO Jonathan Lu takes over and also the date of the firm's self-congratulatory "Aliday".
Alibaba has been running the Yahoo! China brand since 2005, when the two firms shook hands on a $1bn deal which saw Yahoo given 40 per cent of then little-known Alibaba's stock.
In May last year Alibaba finally got what it wanted and managed to get Yahoo to sell half of that stake for a cool $7.1bn (£4.4bn), and give the Chinese business the option of buying the rest back if it goes public.
At that time, the web bazaar struck a technology and intellectual property cross-licence deal costing $550m in upfront royalty payments and more to follow, allowing it to run Yahoo! China for four years.
If the report is true, Alibaba would be calling time pretty early on the brand, although it is claimed Yahoo! China is increasingly marginalised in a company which recently re-organised its seven units into 25 divisions.Alibaba has also diversified from its main e-commerce business, where its eBay/Amazon rival Taobao dominates the huge domestic market, into cloud computing under the AliCloud banner. This has given rise to a new search engine, as well as controversial mobile OS Aliyun.
For Yahoo! the deal would give it a small presence in the Chinese internet market to go with the R&D centre it's operated in Beijing since 2009.
New CEO Marissa Mayer's first quarterly results call in October revealed a drop in Asia revenues of six per cent, and it was forced to pull out of South Korea at the end of last year to cut its losses.
An Alibaba Group spokesperson sent The Reg the following statement, amounting to "no comment":
In addition to the share repurchase announced last year, Yahoo! and Alibaba amended a technology and intellectual property licensing agreement. Alibaba was granted a transitional license to continue to operate Yahoo! China under the Yahoo brand for up to four years; we have no further details to share at this time.
®