IT contractors lose thousands as 2e2 collapse hits recruiter
Populo Resourcing shuts up shop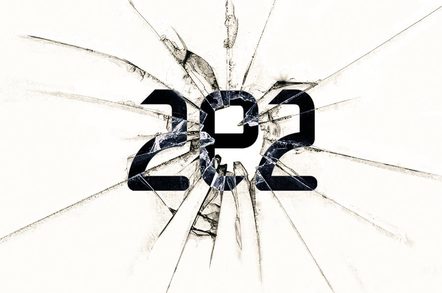 Tech-sector freelancers are thousands of pounds out of pocket after the collapse of IT integrator 2e2 wiped out recruitment agency Populo Resourcing, The Channel can reveal.
The contractors, recruited by Populo to work on various IT projects for 2e2, had their work cancelled days after the integrator crashed. Some say they are owed thousands and don't hold out much hope of payment.
Berkshire-based Populo was owed £1.3m by 2e2, which went into administration in January. The job agency hired biz rescuers Geoffrey Martin & Co to help it out of its hole.
But the insolvency experts looked over the business, and wrote to Populo's creditors warning that the recruiter will cease trading.
The letter, seen by The Channel, stated that in view of the business's "financial position", Populo directors Sarah Woods and Denise McCarthy had opted to commence "liquidation proceedings".
"The company's largest debtor, 2e2 UK Ltd, was placed into administration on 28 January, 2013 owing the company [Populo] in the region of £1.3m and as a result the directors have been left with no option but to take this course of action," it stated.
Stephen Goderski, partner at Geoffrey Martin & Co, told us that putting Populo into administration was not a suitable option as the "vast bulk of the business disappeared with the administration of 2e2".
He said Populo had large debts with the bank and received an insurance payment that was used to settle them. No other creditors had been paid, he added.
An insolvency practitioner to liquidate the business has yet to be appointed, but it will need to contact 2e2 administrator FTI Consulting to ascertain the prospects of receiving a dividend.
Alan Owens, a partner at legal-eagles Morrison Foerster, said all indications are that FTI Consulting ran out of funds to keep 2e2's UK ops running. The consultants asked 2e2's customers to stump up £1m to keep its data-centre running their services powered up.
"You can't magic money out of thin air," Owens told The Channel.
Populo was a small biz and thus exempt from filing full profit-and-loss figures to Blighty's Companies House. But in the last set of submitted abbreviated accounts for year to 30 September 2011, the recruiter had shareholder funds of £51,564.
Sarah Woods was also listed as a director at Blue Fish Recruitment (BFR) from 25 February, Companies House records show. The firm's registered address is for its accountant Davis, Burton and Sellek.
BFR was incorporated as PR Talent on 7 February, 10 days after 2e2 went down. Michael Woods was listed as its first director. His appointment was terminated when Sarah Woods joined. Sarah and Michael Woods are both registered at the same property in Ascot, according to Companies House.
FTI and the Woods were unavailable to comment. ®
Sponsored: From CDO to CEO