Build a BONKERS gaming PC
Money to burn? Put it to use building a monstrously powerful games rig
Cuckoo coolers
When it comes to processor cooling my favoured hardware used to be a beefy air cooler from the likes of Noctua with one or two large, quiet fans. More recently I favoured air coolers with heatpipes that make direct contact with the CPU heat spreader such as the Akasa Venom Voodoo. However, I'm now a firm believer in closed-loop water cooling. Systems such as the Antec Kuhler H2O 620 are neat, compact and efficient, and mean that you don't have a kilo of metal hanging off your motherboard and heating up the centre of your PC.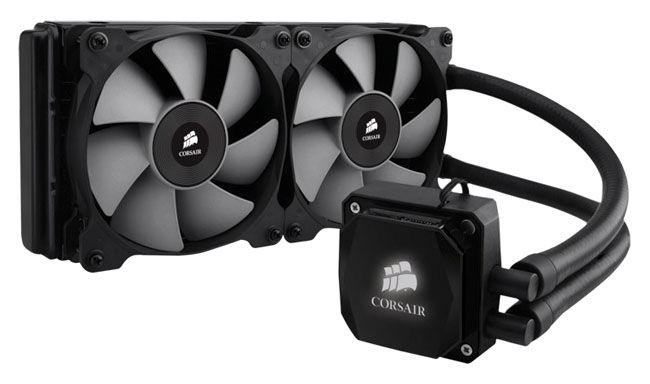 Coo, water scorcher: Corsair's Hydro H100i
The heat exchanger for a water cooling system is usually sized to replace one or two 120mm or 140mm fans, so my chosen In-Win GRone case was a natural for this PC build as the roof of the case can accommodate three fans in a row. Corsair sent me a Hydro H100i water cooler which has a 240mm radiator which occupies two fan housings. However, it turns out this piece of hardware also has some tricks up its sleeve, which lift it above the rest for me. The pump unit has a number of connection points that tidy up the cabling for the two fans that draw heat away from the radiator, but it also has a USB port to hook the H100i into the Corsair Link system so you could use the cooling system to monitor temperatures. Or you could go the whole hog and use it trigger the Link software to make LEDs in your case flash red if the CPU temperature went over a chosen limit.
Screw-loose storage
The only sane choice for storage is to use an SSD as your boot drive and to store your games. The problem is that a large SSD has 240GB or 480GB of capacity and that simply isn't large enough for most folk. I love the performance of the SanDisk Extreme as it combines a SandForce controller with Toggle Flash memory, but a 4TB data drive from Hitachi, Toshiba or WD is useful as secondary storage.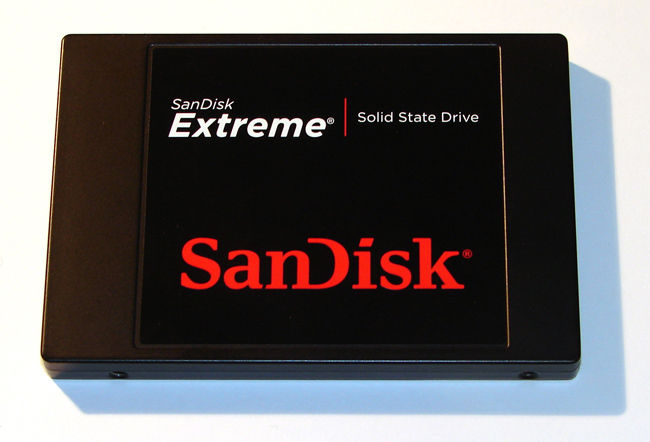 SanDisk's Extreme: speedy SSD
The final chunk of cash goes on graphics cards. Provided you have laid your groundwork and have two or three PCIe 3.0 slots on your motherboard, plenty of space inside your case and a bunch of PCIe power cables, you'll find this part is easy.
The more money you spend, the more pixels you can push. However, you rapidly hit a barrier of diminishing returns. For this build I happened to have three Radeon HD 7950 GPUs. They are decent pieces of hardware, but no one would claim they are the ultimate graphics card.
With the Intel Core i7-3960X and 16GB of quad-channel DDR 3 G.Skill RipJaws Z RAM I saw the following figures: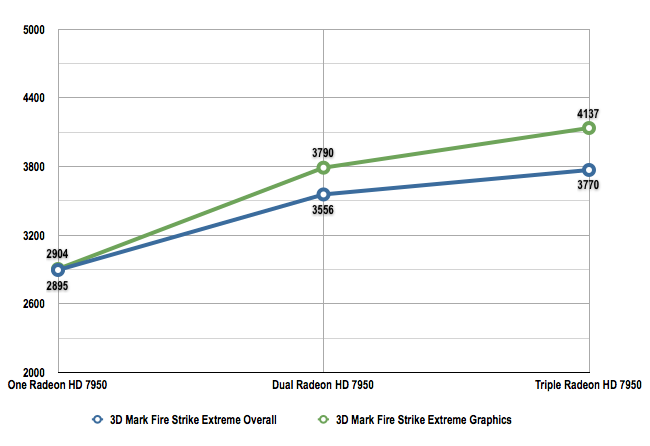 Higher figures are better
Three Radeon HD 7970s will deliver more grunt than HD 7950 - and raise the cost from £700 to £1000 - but we're only talking about a few extra percentage points. You can avoid using two cards by plumping for a Radeon HD 7990-based board such as the Asus HD 7990 ARES 2, which is a water cooled graphics card with two HD 7970 GPUs for a 'mere' £1200.
On the Nvidia front, a GeForce GTX 680 will deliver about 20 per cent more performance than an HD 7970 and will cost around £400 for a single card. Or you can go for a dual GPU GTX 690 at £900 that will deliver similar performance to HD 7990.
For a truly bonkers PC you also need to consider the GTX Titan which uses a single Kepler GPU to deliver similar performance to the dual GPUs in GTX 690. It costs £900, however, and the workstation orientation of the GPU means it is stronger in some benchmarks and games than theGTX 680 or 690, but weaker in others. But let's not dwell on common sense and logic. GTX Titan is utterly bonkers and therefore it is my GPU of choice. ®