Private billion buck HPC player? You're going to have to go public - and SOON
Hey, DataDirect: You can only hold off for so long...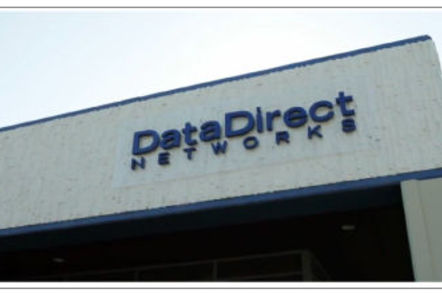 Comment We heard a whisper that Big Data player DataDirect Networks (DDN) was thinking of going public, although marketing CEO and co-founder [Alex Bouzari recently batted the suggestion away, saying merely that it would "probably make sense at some point in the future". But regardless of the company's intentions, the question remains whether it can reasonably put off a float for more than a few years if it wants to compete seriously in the field.
When we put the question directly to marketing VP Jeff Denworth, he also played it coy: "While we can't comment on rumours, we can say that we did manage to close out 2012 as the largest year in DDN history.
"DDN is happy growing our business and profitability. We're keeping our public market options open and will enter into the market if/when it makes the best sense for our customers and our worldwide team."
He boasted: "We've crossed the quarter billion threshold for annual sales and our product portfolio is being well received across our traditional and our newer cloud and enterprise Big Data computing customers."
The company
DDN, a high-performance computing (HPC) storage array supplier, was founded in 1988 as MegaDrive Systems. It merged with ImpactData in early 1998, picked up an additional engineering team focused on storage management and renamed itself DataDirect Networks.
DDN is profitable - it appears to have really pushed the business side rather than growth. It was self-funded during its first 13 years of business, then, in 2001, it swallowed $9.9m in an A-round with ClearLight Partners, Digital Coast Ventures and PARTCOM. The money was used for the expansion of the sales team, marketing initiatives and customer service support.
Its revenue history is understood to be:
$127m in 2009
$180m in 2010
Estimated $220m in 2011
Passed $250m in 2012.
CNBC grilled Bouzari about the company's future plans just a few weeks ago.
CNBC described DDN as a "small time heavyweight in cloud computing... which helps big corporations store their Big Data. It asked Bouzari: "You know about a hundred meg external hard drive, Alex, used to cost about $300. Now a terabyte is about a $100. As the price of technology goes down; some say it's commoditised, how do you stay profitable in an environment like that?"
He replied: "We are a market leader at the high end of this particular market, Big Data, and so we deal with massive amounts of data. ...We make solutions that handle massive amounts of data at very large scale."
On the matter of going public, Bouzari added: I" think the public market will probably make sense at some point in the future. Today we're really focused on growth. We have more than a thousand customers. Our revenue run rate is approaching $300m. The company is profitable. If it makes sense to take it public, we will, but for right now we are enjoying being private. It helps us focus on customer requirements."
It's not just about hungry VCs
El Reg storage desk pondered the conditions in which an IPO would make sense for DDN:
VCs need an exit to cash in their profits
Company needs much more money to grow
Founders want to draw substantial profits from their investment and work
DDN does not appear to have a lot of hungry VCs hanging off its back. It is probably the largest privately held storage company in the business, with tape library vendor SpectraLogic in the number two slot.
There is mounting competition as storage top dog EMC focuses more and more on Big Data but its Isilon scale-out filers don't yet appear to match DDN's arrays. Neither do NetApp's E-Series arrays. IBM is a DDN reseller and both HP's and Dell's offerings in this space are not yet prominent.
Xyratex could be strong competition to DDN with its ClusterStor products.
In general we think DDN will face increasing competition from the mainstream storage and system vendors as its supercomputing/high-performance computing technology moves into the Big Data mainstream and growth will mean winning deals against massive industry players like EMC, NetApp, HP and Dell and possibly IBM in the enterprise Big Data market.
These vendors may well emphasise upper storage stack data management functionality, a wider set of applications using their HPC storage kit, and play nice in the software-defined data centre marketing wars that are building, leaving DDN looking like a naked hot storage box vendor with no upper storage stack, software-defined data centre or application clothes, the sort of attire enterprises like.
Competing on this stage could be helped by the heft an IPO would provide.
One further point. If Big Data storage and processing becomes truly mainstream and the market becomes significant, then the major players could look to acquire independent hot vendors to bolster their own lack lustre offerings.
Both DDN and Xyratex are potential acquisition candidates if this happens. An IPO would bulk up DDN and make it a harder and more expensive buy. That thought could well be weighing in the IPO balance in the minds of DDN's board and senior executives. ®
Sponsored: Becoming a Pragmatic Security Leader