German reselling giant Bechtle breaks €2bn sales barrier
Profit engine not so efficient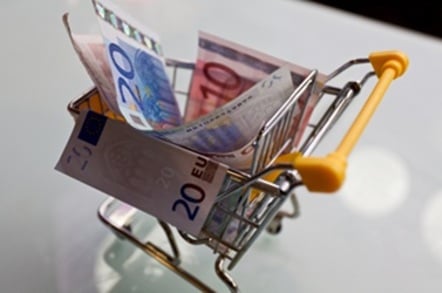 Bechtle leaped the €2bn sales barrier for the first time last year but soaring staff costs and weakened trade in southern Europe caused a decline in profits.
Turnover at the efficient German-HQ'd reselling engine was up 5.1 per cent in calendar 2012 to €2.09bn. Sales in its home market grew nine per cent to €1.43bn but fell abroad 2.5 per cent to €680m.
"Though the business is some southern European countries lagged behind our expectations, we were able to grow above average especially in the UK, in the Netherlands and of course in Germany," said chairman Thomas Olemotz.
The IT systems house and managed services - local IT support - generated the bulk of group revenues, up six per cent to €1.394bn.
Olemotz said this was underpinned by nine per cent sales growth in Bechtle's home market to €1.219.5bn as customer budgets "remained stable". Outside the country sales fell nearly 15 per cent to €174.5m.
"Here, the restrained economic development caused noticeable reluctance to buy and further postponement of projects," said the chairman.
The e-commerce arm was up 3.4 per cent in revenues to €702.4m and again the same dynamics were at play - growth was stronger in Germany but the Eurozone debt crisis was blamed for more modest growth elsewhere on the continent.
The base of employees swelled in the year by nearly 500 heads to 5,970 staffers, and this coupled with the degenerating effect of trade in Europe hit the firm's bottom line.
Earning before tax dropped 8.2 per cent to €79.2m from €86.3m a year earlier. Profit after tax was dropped 9.8 per cent to €56.5m.
Olemotz said the group is in fine fettle for 2013, with plans to use its cash and cash equivalents of €146m in 2012 on the acquisition trail.
"To fill regional and technological gaps, acquisitions will remain an element of the growth strategy in the IT system house and managed services," he said. ®
Sponsored: Minds Mastering Machines - Call for papers now open