Photonic router vendor exits stealth-mode, sparks hypegasm
Integrated photonics comes of age?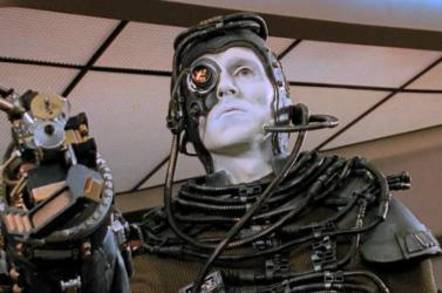 Without the obligatory hype from the "every great business starts with venture capital" press, it is an interesting proposition: that turning integrated electro-optical chips into the basis of a router yields a faster device that's smaller, uses less power, and generates less heat.
That's what's being claimed by US-Israeli outfit Compass-EOS, based on a technology development driven by former ECI Telecom and PacketLight scientist Dr Michael Mesh. Coming out of stealth mode this week, it's lit up the VC-watching news fraterntity.
Here's the claim as it comes from Compass-EOS:
"Compass-EOS' patent-protected technology integrates optical and electronic components onto a single microchip. This represents a cross-disciplinary achievement which has been pursued by industry giants for years without success. It has long been accepted that direct silicon-to-photonics technology would be a required breakthrough to achieve order-of-magnitude Internet speed increases."
Compass-EOS VP of marketing Asaf Somekh told The Register that at the heart of the company's approach is the replacement of the electrical backplane with optics. Electrical backplanes are a bottleneck in several ways: to keep very high bitrate signals moving you need amplifiers along the way (adding power and heat to the router), and distance limitations tend to make the world of the Big Router very monolithic.
The optical interconnect the company has designed can handle both chip-to-chip and chip-to-interconnect communications, at 1.3 Tbps for distances of up to 200 meters. That, combined with the company's control software, means that individual units in different locations in a data centre can be presented as a single virtual router because the "backplane" is the same whether the routers are together or apart.
So while this isn't the world's first electro-optical chip, Compass-EOS is claiming to be the first to turn such a device into a commercial, in-production, deployable finished product. Manufacturability is key to its intellectual property, Somekh said, with a lot of work on the placement of lasers and lenses, and techniques to make it mass-manufacturable – in essence, an electro-optical chip that can just drop into today's processes.
An example is here, a patent (US 7,702,191) for an electro-optical chip assembly. It is, in essence, a manufacturing technique: fabricating the chip so it's suitable for manufacture onto a PCB, and for coupling the chip's optics to the outside world.
There's also US Patent 8,090,230, which describes coupling a light source to a fibre – again, a key manufacturing process.
Somekh said the company is working with its manufacturers, educating them to ensure that as Compass-EOS starts to scale up manufacturing, it's able to keep pace.
The company also says that since the interconnect between routers is no longer a bottleneck, it's able to maintain high QoS at high rates of router utilisation.
No wonder Cisco is listed as an investor: whether or not Compass-EOS to hell-bent on knocking The Borg off its perch, if it's able to churn devices out en masse and win customers, it'll be Borged double-quick. I'd expect that Cisco is even now making room in the Cascade brand to absorb, integrate and ultimately EOL the Compass-EOS kit. ®