Enormo-display Apple iPhone prototype surfaces
'You call that a big-screen phone? This is a big-screen phone!'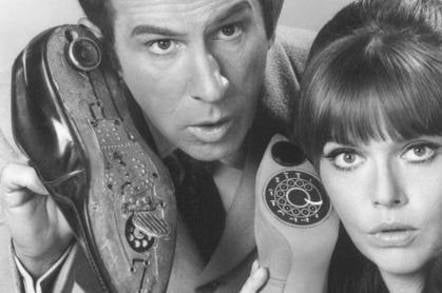 For you iPhone users who drool over the large displays of such Android handsets as ZTE's 5.7-inch Grand Memo or Samsung's 5.5-inch Galaxy Note II, cast your eyes on what could have been: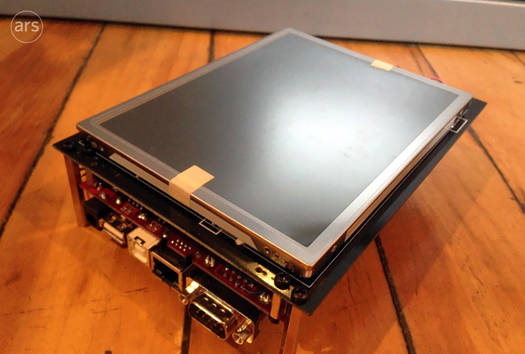 The iPhone that could have kept RS-232 relevant for another decade (source: Ars Technica; click to enlarge)
The beast pictured is an iPhone prototype circa 2005, photos of which were presented to Ars Technica by a former Cupertinian who "declined to be named out of concern for retribution from Apple."
Ars notes that the device is around five by seven by two inches. With the help of the Pythagorean Theorem and a little subtraction for frame width, that'd put the display at about eight inches, diagonal. The display of today's iPhone 5 is four inches, and the iPad mini slots in at just under eight – 7.85 inches, to be exact – which would match it with that of the prototype.
Hmm... Maybe they had a few tens of millions of displays left over after Apple's engineers finished their testing.
Of more interest to our geeky selves than the utter non-pocketability of this device – it's just a prototype, after all – is its collection of ports: USB A and B, Ethernet RJ-45, and even a 9-pin male pinout that looks for all the world like it could be a RS-232 serial connection, complete with bolt holes.
The Ethernet port and probable serial port were likely used for test purposes, but having both a USB A and a USB B port is a bit of a mystery. The original iPhone, of course, did eventually prove to be a USB device, using the same 30-pin connecter that debuted on the third-generation iPod in 2003.
More photos of the big-screen machine and pix of some more-finished prototypes released as a result of the Apple-Samsung patent fight can be found in the Ars story. Highly recommended. ®