Medicos hack iPhone into lab 'scope
Peering into poop to spot worm eggs? There's an app hack for that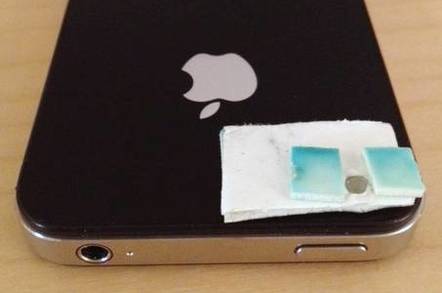 Take an iPhone, a cheap camera lens, double-sided tape and lab slides and what do you get? In Tanzania, a device that helps diagnose intestinal worms.
While it may sound trivial, the medicos say that there are infections in around two billion people worldwide, mostly children, and they can cause malnutrition. It's easy to diagnose if you have a microscope, but lab-grade 'scopes come at $US200 a pop, which can be difficult to find in the developing world.
On the other hand, cellphones come with a carrier subsidy, and doctors are likely to be carrying them anyway. So the cobbled-together field microscope was used to examine stool samples on lab slides to identify the presence of parasite eggs such as those from hookworm.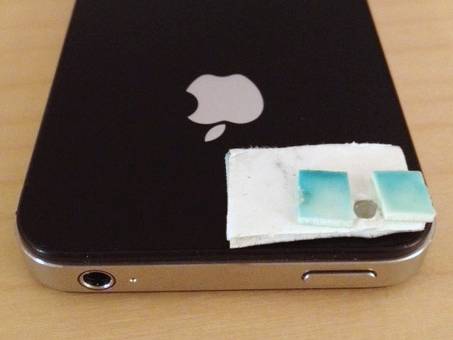 The iPhone microscope. Credit: Isaac Bogoch, Toronto General Hospital
Testing the iPhone microscope against a conventional lab device, the researchers say they were able to make a correct diagnosis in 70 percent of cases – which, although lower than using a microscope, is way better than no microscope at all.
The research, published in the American Journal of Tropical Medicine and Hygiene, also suggests that refinements such as a better lens could make the hack more sensitive. Toronto General Hospital infectious disease physician Isaac Bogoch says "We think cell phone microscopes could soon become a valuable diagnostic tool in poor, remote regions where intestinal worms are a serious health problem, particularly in children". ®
Sponsored: Webcast: Why you need managed detection and response