HP, SAP talking HANA-as-a-service
New acronym! IMCaaS (In-memory-computing-as-a-service)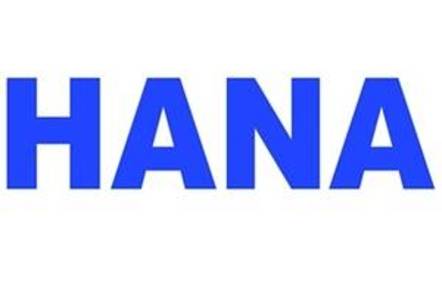 HP and SAP are discussing the possibility of introducing an as-a-service edition of the software giant's Hana in-memory computing product.
Anita Paul, senior director of HP's industry transformation consulting practice for Asia Pacific and Japan today told The Reg she will shortly meet SAP to discuss creating the service.
Amazon Web Services recently started offering Hana-as-a-service in its usual elastic mode of operation. SAP can also boast several hardware partners for the platform, with IBM, Cisco, Fujitsu and HP, among others, all capable of cooking up a box with the correct specifications.
HP entering the market with managed Hana-as-a-service will be a fine endorsement of the platform, and also a sign of the tight HP/SAP relationship.
Adding Hana-as-a-service will, Paul said, satisfy HP clients in two ways.
One sign of satisfaction will come from sating customers' desire to run the system, as Paul said many want HP to provide the platform. The second is a desire for XaaS from HP's consulting services, a trend Paul said she embraces wholeheartedly because the nature of XaaS offers better value for customers. That it can also mean better margins for HP, which hosts such systems in its own data centres and may also have the chance to provide hardware through an internal transaction (hardware sells to consulting), is another welcome by-product of such deals.
Paul said this kind of engagement can also be good for sysadmins and architects, as in her experience customers who walk the XaaS path are happy to outsource some operations, but not design. Skilled personnel therefore stay on the payroll even as the boxes they once tended go to a better place, in the nicest way possible.
Sysadmins' lives may be a little complicated when customers decide they prefer on-premises operations, although Paul said the deals HP strikes under those circumstances often make it very clear there is some kit on-site that IT staff are forbidden from touching at risk of violating service level agreements and driving up costs. ®
Sponsored: What next after Netezza?