Computacenter profits tumble after German 'stumble'
Flat revs, but still divvies out £75m to shareholders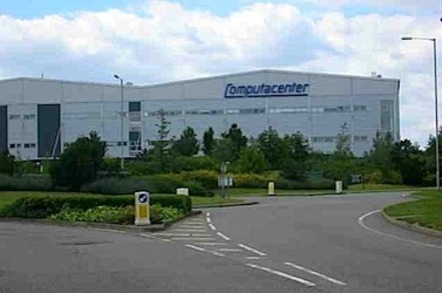 UK IT outsourcing giant Computacenter saw pre-tax profit fall more than 10 per cent in the 12 months ended 31 December.
The company reported to the City this morning that revenues for 2012 were relatively flat, up 2.2 per cent to £2.91bn compared to £2.85bn a year earlier.
Profit before tax stood at £64.8m - a fall from £72.1m in 2011.
But despite the profit decline, Computacenter said it still planned to return up to £75m to its shareholders on top of the normal dividend payout due to holding a net cash balance that was in excess of its current needs.
Computacenter boss Mike Norris said the company had some confidence in bringing growth prospects to the firm next year. He added that new biz was slowly beginning to pop up in Germany and France. The CEO said:
We expect 2013 to be a year of progress for Computacenter. While the Group financial outcome for 2013 will be dependent on the in-year performance of Germany and the speed at which we recover from our problem contracts, which is unpredictable, we are confident that these contracts will improve.
Diluted earnings per share fell more than 17 per cent to 32.4 pence. Shares on the London Stock Exchange are currently trading about half a percentage point down at 499.30 pence.
Computacenter's chairman Greg Lock added that the firm had "stumbled" in Germany during 2012, with the end result leading to "disappointment" after the company underestimated how demanding costs and resources would be after inking a number of big contracts in Deutschland.
He said that Computacenter had entered 2013 "a little humbler but in good heart". ®