Chaos Theory causes password entry pandemonium
Justin Bieber's balls are the key to login loghorrea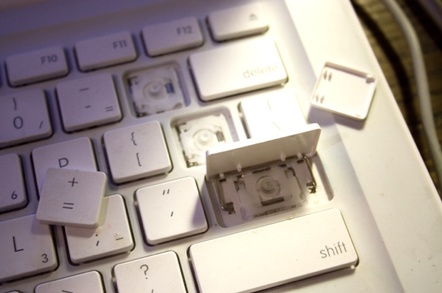 Something for the Weekend, Sir? There are things in this tiny microcosm of the universe that I will never comprehend. For example, why do so many humans require the assistance of spectacles? How does the phase of the moon affect emotional behaviour? And what is it about the otherwise harmless, uncontroversial and inoffensive Justin Bieber that makes me want to kick that shit-eating wanker in his non-existent, hairless nuts?
I'm told Chaos Theory can be used to explain stuff like this. However, I suspect that Chaos Theory is self-defeating, essentially being a science of its own failure: at the point at which you establish one chaotic truth, another bit of chaos gets in the way and spoils it. Besides, if the essence of everything could be explained by chaos, it would mean that the sulky teenager who mumbles "wha'evah..." to your questions about his homework must be expressing the secret to the universe.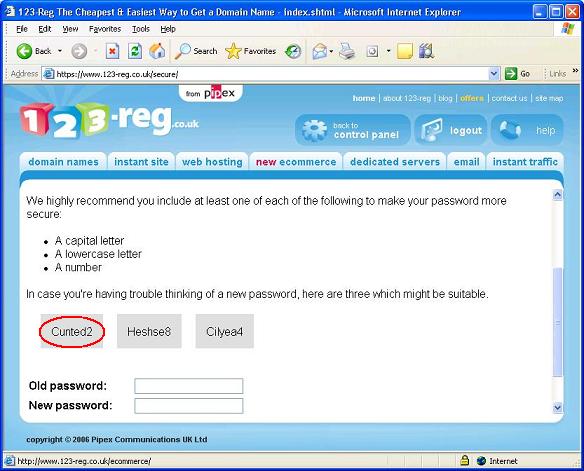 Here's another inexplicable conundrum: why do grown men these days feel the need to unbuckle their belts and lower their trousers while standing at a urinal? Do they have their dicks wrapped around their waists? Or conversely, do they have so much trouble finding what they're after that they have to partially disrobe to check that it's still there and pointing forwards?
And do tell me, someone, why is it that I can never type a password without stumbling halfway and having to stop, go back and type it in properly the second time?
It's not just me. Everyone I know has the same problem, and it has nothing to do with forgetting one's passwords. Rather, it has everything to do with strong passwords that comprise a mix of upper and lower-case letters and numbers. The process goes like this:
A password prompt appears on-screen.
You know your password.
You start typing it in.
After couple of characters, your fingers clatter inexplicably across the keys adjacent to the ones you intended.
You hit Backspace repeatedly and percussively, like hitting the Fire button at the level boss.
You type in your password again more slowly, mouthing each letter and number while nodding your head with each keystroke; it is accepted.
I've seen fluent touch-typists transcribe 20 pages of text with barely a glance at either the screen or keyboard, then foul up when entering an eight-character sign-in.
My theory is that the computer shifts into a new gear whenever it displays a password prompt, preparing to take advantage of the fact that you will tense up in frustration in being stopped temporarily from doing whatever it was you were doing before the prompt appeared. It then sends a signal down the cable or across Bluetooth to vibrate the keyboard subtly enough to nudge it imperceptibly from under your fingers - not dramatically, mind, just enough so that your next tap manages to touch the corner of an adjacent key as well as the one your finger was targeting.
I've read another theory that it's caused by trying to type uncommon strings at the same speed as everyday text, and our brains do one thing while the muscle memory in our fingers - strictly speaking, tendon memory - does another, producing a scrambled result.
This strikes me as far-fetched. My hypothesis that computers are mischievous little bastards is definitely the more likely.
One solution I've found that partially works is to nail your keyboard to the desk. Naturally, this only solves the vibration problem at the expense of having a keyboard that is still operational. In its favour, this solution has the advantage of feeling extremely satisfying while you do the hammering, like Reggie Kray nailing Jack The Hat to the floor to teach him a lesson. With a bit of luck, your other computer kit will be watching and take heed in future that you're not the kind of psychopath to be messed with any longer.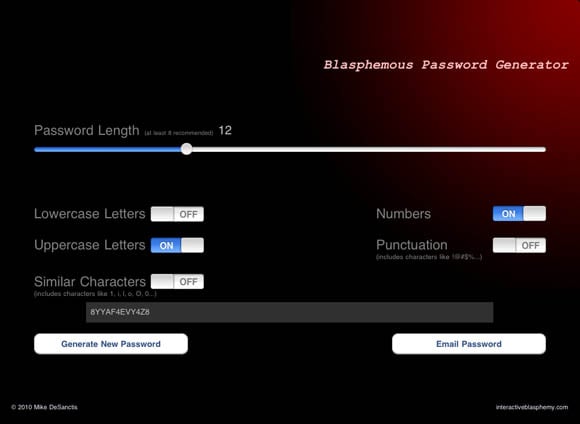 Another solution is to install one of those utilities that pop up an on-screen keyboard whenever your cursor lands in a password entry field. The intended purpose is to circumvent keystroke snoopers, of course, but it also switches your brain from touch-typing mode to point-and-click mode, forcing you to employ hand-eye co-ordination instead of arse-tit co-ordination. Essentially, it slows you down. You are then more likely to get the password right first time, especially if it's an alternative glyph variant of a real word or phrase.
Unfortunately, this solution has the not inconsiderable disadvantage of being outrageously annoying.
My wife is not a fan. Each time the Kaspersky on-screen keyboard jumps up in front of whatever she was working on at the time, she shouts abuse at it. It's the software equivalent of the Go Compare man.
Or, indeed, Justin Bieber.
I think the utility is beginning to enjoy this attention because it seems to be appearing with increasing frequency. My wife has begun swearing at it in French: she calls it "casse-couilles-sky" (pronounced "kass-kooee-skee") which is a pretty bad pun on "Kaspersky", the "casse-couilles" bit being roughly translated as "pain in the arse". The literal translation of the expression is "ball-buster", which curiously enough is the very nature of violence that I irrationally want to inflict on poor defenceless Justin.
There's a synchronicity here that I can't quite put my finger on but at least it has made me aware that I could probably enter my password more quickly if it wasn't K1ckJust1nB13b3r1nTh3Nut5. ®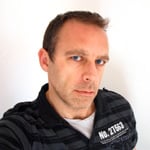 Alistair Dabbs is a freelance technology tart, juggling IT journalism, editorial training and digital publishing. He would like to apologise for writing about keyboards yet again in this column. It may appear that he is a one-trick pony but data input problems comprise the bulk of his computing calamities.