Safety authorities to hold hearings into Boeing 787's battery woes
Investigators still stumped, fleet still grounded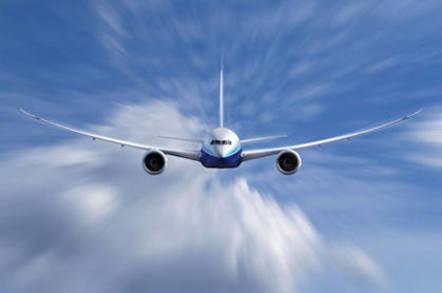 There's no end in sight for Boeing's woes with its combustible 787 Dreamliner: the National Transportation Safety Board (NTSB) has released its interim report about a fire on one of the aircraft, and announced that a full investigation into the 787's batteries will begin next month.
"The information developed through the upcoming forum and the hearing will help the NTSB and the entire transportation community better understand the risks and benefits associated with lithium batteries, and illuminate how manufacturers and regulators evaluate the safety of new technology," said NTSB chairman Deborah Hersman.
The investigation will focus on the design, certification, and manufacturing processes for the 787's lithium-ion battery system. Hearings are likely to last for weeks, which is bad news for Boeing, which had no doubt hoped to have this all wrapped up by now. While it waits, all of its 787s remain grounded.
The 48-page interim NTSB report into the 787 fire at Boston's Logan Airport reports that the problems began after passengers had deplaned and the auxiliary power unit (which keeps electrical systems going when the engines are switched off) began smoking. A ground engineer spotted "caustic smelling" three-inch flames coming from the battery, which he was unable to put out with a fire extinguisher.
Firefighters boarded the plane with thermal cameras and a special clean fire extinguishing agent called Halotron. The cameras showed "a white glow about the size of a softball" coming from the APU and the firefighters squirted 75-100lb of Halotron onto the fire, which reduced – but didn't quench – the heat.
No more flames were reported coming from the battery, but its heat continued to build. Then liquid began to flow from the battery after an audible "pop" sound. One firefighter was burned when the battery, in his words, "exploded."
Around 80 minutes after first being called, the firefighters felt confident enough that the danger had passed that they tried to remove the battery. However, its fastening handle was so charred that this initially proved impossible.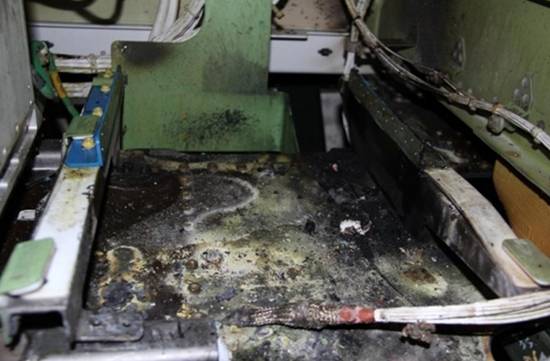 Some remodeling needed after the battery was removed
Boeing reported to the NTSB that the likelihood of its batteries failing was once every 10 million flight hours, but in this and a second case the batteries caused problems in less than a tenth of this time. Further testing is still ongoing on both the Boston 787 and an All Nippon Airways flight that had to make an emergency landing after a similar issue.
It's a major problem for the 787, which relies on this style of battery for its auxiliary power supply and other systems on the aircraft. Finding another battery technology with a similar power envelope will be problematic to say the least, and a whole new round of testing would be needed even if this were possible.
So while the safety inspectors rub their heads, airlines around the world are left with some very expensive bits of equipment gathering dust and not generating any returns. So far no one is asking Boeing for a refund or cancelling orders – but that could change if the problem isn't cleared up soon. ®
Sponsored: Practical tips for Office 365 tenant-to-tenant migration