Private equity crew prep CDW IPO after $7.3bn buyout - report
Hah! They said we paid too mu.. Oh crap...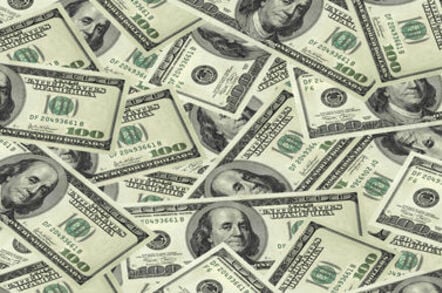 The private equity boys are preparing to flip US technology shop CDW back to the market, Reuters reports.
CDW has hired bankers to deliver an IPO later this year, Reuters reports. The financial services firms are reported to be JPMorgan Chase & Co, Barclays and Goldman Sachs Group.
The proposed IPO could raise about $750m, an unnamed source told Reuters, a sum considerably less than equity firms Madison Dearborn Partners and Providence Equity Partners paid when they bought out CDW investors in 2007. The duo paid $7.3bn in cash for a company that distributes hardware, software, PCs and Apple equipment.
The pair bought CDW, one of the USA's biggest tech resellers, at the height of the tech bubble, which finally burst with the collapse of Lehman Brothers and sinking of the global economy in 2008.
At the time, it was felt Madison Dearborn and Providence Equity had overpaid. CRN quoted one unnamed channel partner saying of the deal: "It's dollar-for-dollar revenue. That's insane for a distribution company basically. There's no intellectual property here."
In 2011, CDW was reportedly nearing the point when an IPO would be possible. Sales for 2010 had increased 23 per cent to $8.8bn and the plan was to hire staff. ®