Speaking in Tech: Ya-boo! Marissa! Mayer! how! COULD! you!?
Mobile workers? Cubicle workers more likely to be dead weight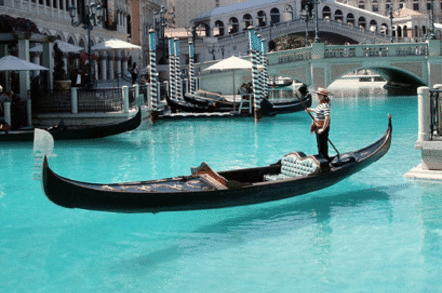 Podcast

It's another live one. Podcast fans, here it is: another enterprise tech cast with your host Ed Saipetch. Regular co-hosts Greg Knieriemen and Sarah Vela are MIA this week as Ed podcasts live from Las Vegas at VMware's Partner Exchange. Special guests this week include Amy Lewis, social and community engagement at Cisco; Caroline Yap, director of strategic alliances at Service Mesh; and Mark Thiele, EVP of data centre technology at Switch.
This week we discuss...
Marissa Mayer's killing of remote workers and the impact on workers/families
Working individuals, moms and the impact on them
Culling dead weight
Trend towards BYOD
Leadership and turning around companies
Corporate autonomy from the market
Short term corporate gains which affect market opinions
Not about "Woman CEO"
Cloud Brokers and management tools
Service Mesh, Hypervisor-agnostic cloud-agnostic Cloud management tools
Policy and Compliance through Cloud management tools
Abstraction of IT resources
One cloud does not fit all
Single provider architectures don't fit the availability model needed for businesses
Need for standards in a world of choice
Innovation in IT
Development for the sake of development
Making a difference in business, speeding time to provision of IT resources for businesses
The internet went down
Twitter streams on a notepad
Listen with the Reg player below, or download here.
Podcast Subscriber Links
Subscribe through iTunes
Subscribe through Google
Subscribe through Stitcher