Plextor flash gobbles blue pill, promises some long-lasting TLC
Triple-headed 512GB SSD chases Samsung's dragon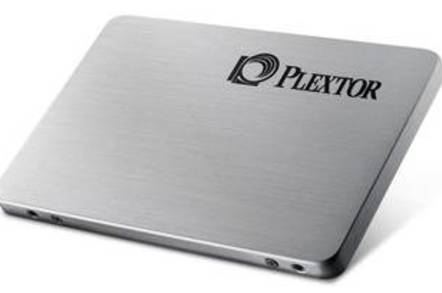 Plextor is going to reveal a triple-level cell (TLC) solid-state drive, the world's second TLC SSD, at CeBIT 2013.
TLC NAND stores three-bits per cell and is cheaper to make than two-bit MLC or one-bit SLC. TLC chips are also slower at accessing data and have a shorter working life. This has, so far, prevented its adoption by enterprise SSD suppliers although it is abundant in flash memory cards for cameras, the cheap and cheerful end of storage.
Plextor said a third-generation Marvell 88S9187 controller and its own TrueSpeed technology will fix that endurance problem and prevent any performance drop-off - it sounds a magic blue pill for flash.
The TLC drive uses Toshiba NAND and, we're told, will store 128GB, 256GB or 512GB performing at these rates: 80,000 random read IOPS, 72,000 random write IOPS, 540MB/sec sequential reads and 450MB/sec sequential writes; not bad at all. Plextor's pre-show CeBIT tease didn't mention the thing's working life.
Samsung's 840 is the other TLC SSD and it comes in 120GB, 250GB and 500GB capacities. It does 98,000 and 70,000 random read and write IOPS - better than Plextor's drive, and 540MB/sec and 250MB/sec sequential reads and writes; Plextor's silicon being much faster at sequential writing.
There's no price and availability information yet. We expect a proper Plextor announcement by the mid-year point and shipping in the second half. ®