'Brit Bill Gates' was powerless to stop HP's Autonomy acquisition
Lynch suggests HP mega-bucks forced marriage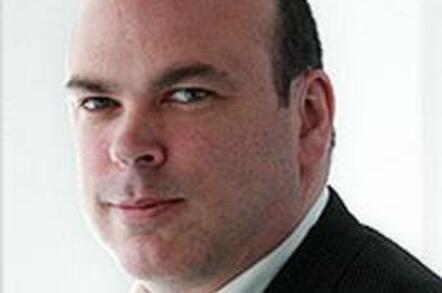 Mike Lynch didn't fall out of love with Hewlett-Packard, it was HP which didn't know what it wanted.
So says "Brit Bill Gates" Mike Lynch, who has even suggested HP's initial advances under then chief executive Leo Apotheker were unsolicited - possibly even unwanted - and that he was powerless to stop the acquisition.
Speaking at the London Web Summit on Friday, Lynch was pushed during an on-stage "interview" on why he'd sold Autonomy in 2011 after 15 years.
According to Lynch, the premium offered by Apotheker of $42.11 a share, 64 per cent above its closing price, was impossible for the market to resist.
Lynch re-stated his belief in the vision of HP the "software company" as articulated by Apotheker, who had driven the $11bn purchase in 2011.
Lynch is, of course, putting his faith in an executive with limited experience as the CEO of a major tech firm, an exec who was dumped from two CEO positions - HP and SAP - and who'd antagonised customers of SAP with price increases.
"The vision on which Autonomy was bought by Hewlett-Packard was a superb one. Leo had a vision of where HP was going," according to Lynch.
That vision was based on the need to manage and understand information such as emails, audio and video outside the traditional world of structured and relational data in rows and columns, he said.
The idea was to "swing the power" of HP behind Autonomy.
"You could have carried on and we were happy to do that... that was coming in the vision articulated by Shane [Robinson, HP's chief strategy and technology officer] and Leo," Lynch said.
According to Lynch, who co-founded Autonomy in 1996, he had little control over the matter of acquisition thanks to the size of Leo's offer.
"The reality of a public company is as soon as you are a pubic company in the UK you have no control over whether you get sold... so if somebody offers a premium over the share price in the UK they will sell the company. When the premium is 60 per cent, it's sold," Lynch claimed.
Apotheker was fired by the HP board after less than a year in the role, in September 2011, and his replacement by Meg Whitman changed everything, according to Lynch. Apotheker's replacement produced a cultural change against Autonomy and the deal, Lynch claimed.
"What what you got was a change in strategy," Lynch said. "From a divesting themselves of assets to concentrate on software to one where hardware was back at the centre - and that was a change that took place in weeks after the deal was done."
Lynch is now embroiled in a public war with HP's board, which has accused the Autonomy management of misleading HP over the value of the company of the tune of $5bn and of engaging in "accounting improprieties and misrepresentations ... prior to the 2011 acquisition."
HP has not publicly listed details of the alleged improprieties but it has lodged complaints with the Justice Department, SEC and Serious Fraud Office in the UK, in addition to threatening legal action independently of the action the authorities take.
As before, speaking at the conference on Friday, Lynch denied knowledge of the details and called on HP to provide information. He said that so far, he has not been contacted by HP or the authorities. ®