Spies in the sky: The leaps and bounds from balloons to spook sats
A brief history of aerial surveillance around the globe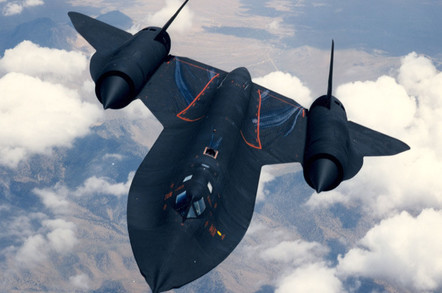 Picture special In just 230 years, humanity has progressed from its first faltering flights to the capability to photograph from space an object the size of a grapefruit - a testament both to technological progress and our need to keep a close eye on the world around us.
The advancement of aerial surveillance and imaging has been driven in large part by the military, although it was a civilian who first returned photographs from aloft.
In 1783, a hot air balloon constructed by the Montgolfier brothers provided the vehicle for the maiden manned ascent, and in 1794 the French army realised the potential of airborne observation at the Battle of Fleurus, where the balloon L'Entreprenant contributed significantly to its victory over the Coalition Army.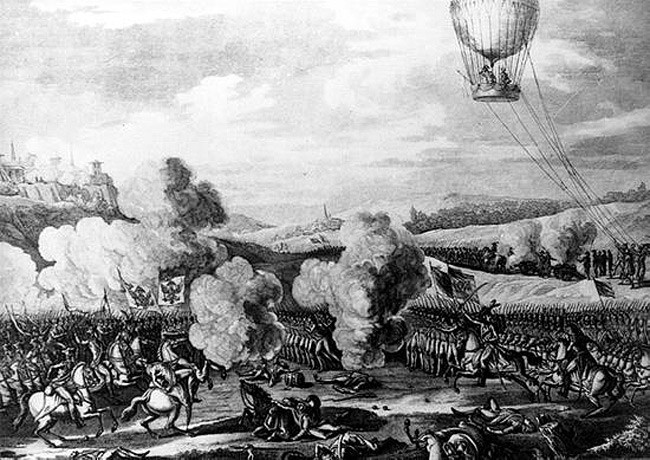 The British and American militaries began to explore the use of balloons in the second half of the 19th century, with Union forces in the American Civil War opting for hydrogen to lift artillery-spotting platforms.
It was back in France in 1858, though, that Gaspard-Félix Tournachon, aka "Nadar", captured aerial photographs of Paris from a balloon, marking the birth of aerial photography. These images do not survive, and an 1860 view of Boston recorded by James Wallace Black and Samuel Archer King has the honour of being the first existing example of the world snapped from on high.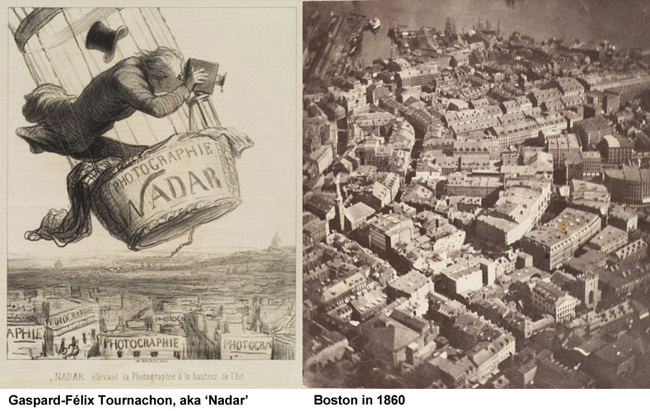 By the outbreak of WW1, balloons continued to serve as platforms for aerial observation, albeit vulnerable ones with their hydrogen-filled bulks floating above the battlefield offering tempting targets.
As the war progressed, and photographic equipment evolved rapidly in response to the need for intelligence, dedicated reconnaissance aircraft were fitted with cameras able to return detailed images of the destruction below, such as the fate of the Belgian village of Passendale, erased from the map during the Third Battle of Ypres:

The aircraft which captured the carnage proved as vulnerable as hydrogen balloons to fighter attack, and by WW2 a viable aerial reconnaissance vehicle would need altitude, and above all speed, to have a decent chance of survival.
Aircraft such as the Spitfire PR XIX and Mosquito reconnaissance variants, stripped of their armament and armour, proved highly effective in dodging enemy fighters and delivering vital intelligence.
Whereas as a WW1 German Albatros C.III reconnaissance biplane trundled along at 140km/h to a maximum height of 3,350m, the PR XIX soared to 12,200m at 595km/h.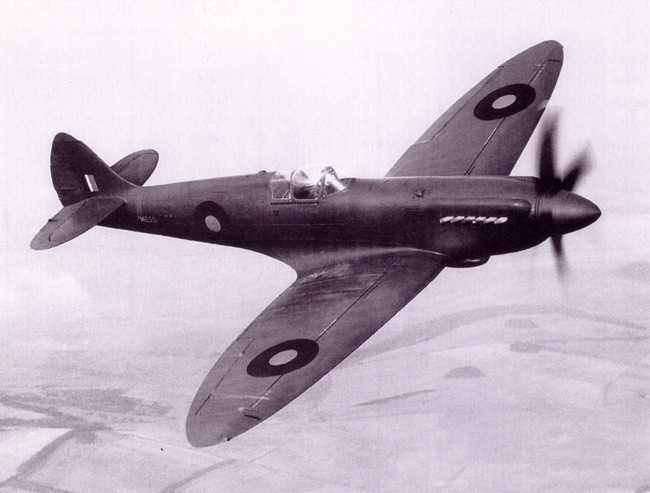 The RAF's PR planes - and their US counterparts including the F-6 Mustang and Lockheed F-5 Lightning - proved an indispensable weapon in the war against Hitler. In June 1943, the British famously spotting the V2 testing site in Peenemunde, revealing the fledgling technology which would later lift man, and spy satellites, into orbit: