Google builds web games using Chrome on mobes as controller
Mutant offspring of Wii U and Daley Thompson's Decathlon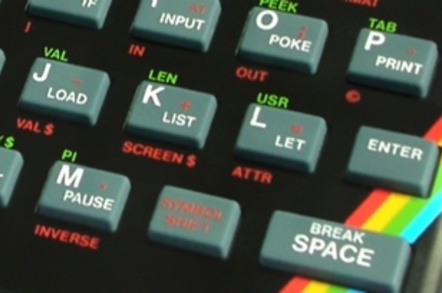 Google has released a Chrome Experiment, titled Chrome Super Sync Sports, that turns mobile devices into controllers for games in which the action takes place on a PC's screen.
The games offer simple running, cycling and swimming variants, none of which are conceptually too far beyond the "mash a button as fast as you can" genre Reg readers may recall from classics like the running events in Daley Thompson's Decathlon.
While the games aren't intriguing, the control mechanism is. Users need a device capable of running a mobile version of the ad giant's Chrome browser. Starting a session sees the PC screen offer a code that, once entered into a Wi-Fi connected mobile device at g.co/super turns that phone or table into a games controller. Players' first task is to select an avatar, a process that involves using a virtual four-way rocker control on the mobile device to select one of many avatars on the PC's screen.
The games don't ask for fine motor skills – the cycling game we played called for us to draw circles with two fingers – and won't interest even semi-serious gamers for more than a few minutes.
The fact it is possible for up to four players to play against one another does at least make the games a social experience, and a nicely open one given the games need only Chrome rather than insisting on Android.
The experience of syncing a mobile device with the games is simple and there is no perceptible lag between on-mobile actions and on-screen action. Graphics are bright, simple and pose no threat any console.
The games continue Google's efforts to promote Chrome by showing off games, HTML 5 and alternate interfaces, after it last year offered a series of upper-lip-controlled games in support of Men's health charity Movember. ®
Sponsored: Becoming a Pragmatic Security Leader