Not so fast with the bubbly, Capita: IT Services has bad economic wind
Turnover up at group level, operating profits down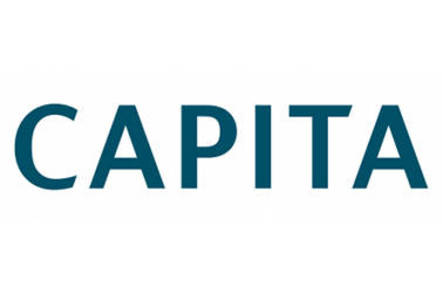 Capita IT Services unit continues to face an economic headwind with top-line growth stalling in calendar 2012.
The same can't be said of parent Capita Plc, which today filed full-year results showing a 14 per cent rise in turnover to £3.35bn, fuelled by 14 acquisitions notched up in the 12 months that cost it £178m.
Organic growth was a more modest three per cent but in line with expectations outlined by the business.
The performance of the group was markedly different in terms of operating profit, which actually fell 4.1 per cent year on year to £340.9m when amortisation, impairment and other costs were taken into account.
Contract wins hit a record of £4bn compared to £2bn in 2011, and 90 per cent of these were new customers including Capita's largest ever deal, a 20-year £1.7bn outsourcing gig with Staffordshire County Council.
The group has fingers in lots of pies having inked a deal with central and local government to manage payrolls, motorways, as well as managing IT services.
The company said in a statement that the "majority" of its divisions "traded well", highlighting the Customer Management & International, Justice & Secure Services, and Investor & Banking arms.
However not all is well in the kingdom of Capita: the IT Services division saw sales decline 0.67 per cent from £637.7m in 2011 to £633.4m.
"The trading activities of two of our divisions, Property Services and parts of our IT business, continue to be adversely affected by challenging economic conditions," said Capita.
It added both these units were "well positioned" to boost their numbers "as the economy recovers" but did not break down the profits by division.
At the year-end, private placement bond debt was £1.148bn and £99m of it will mature before August 2015. The remainder will "gradually mature" by 2021. Bank debt of £185m under a two-year loan facility matures in February 2014, but this is offset by £320m in cash in the bank. ®
Sponsored: Webcast: Why you need managed detection and response