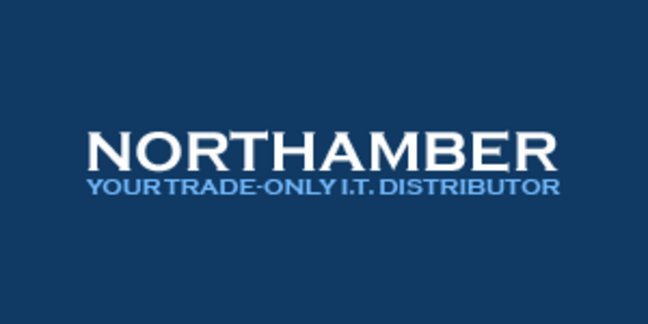 LSE-listed Northamber blamed the economy and cost-cutting on the part of IT vendors for a massive slide in sales and the return to losses at the halfway stage in its fiscal 2013.
The oldest IT distie in Blighty said turnover fell to £41.5m in the six months to 31 December from £53.8m in the same period a year earlier, representing a fall of 22 per cent.
"[Sales] were reflective of an ongoing extremely challenging period in the UK and the recent very high profile domestic business failures," straight talking chairman David Philips claimed.
One of those much-publicised failures was the demise of fallen High Street giant Comet, which collapsed with debts of £270m. Of course this included £245,000 owed to Surrey-based Northamber, the creditor's report showed before Christmas.
Philips said today improvements in net operating expenses were "depressed by our bad debt experience", increasing to 0.4 per cent from 0.2 per cent in the comparable period.
"Providing logistics and facilitation for a significant overseas vendor's products, we were not immune from the Comet failure, which left us with a one-off loss of £217,000," said Philips.
The resultant loss before tax was £310,000, better than the £418,000 loss in H1 fiscal 2012 and net losses also narrowed to £271,000 from £418,000.
"A further impact on margin opportunities and operating costs, was the reduction in the level of support available from vendors for marketing activities," he said.
Philips added that his firm will need to remain vigilant about overheads "with the still uncertain economic climate depressing the discretionary element of computer hardware refresh purchasing".
Cash in the bank - Northamber has no debt - fell to £3.1m in the six-month period from £13.2m a year earlier, meaning interest accrued dropped by £50,000, the firm said.
In the previous financial year, Northamber paid £6.5m for a warehouse facility in Weybridge.
On a positive note, Philips said it was making progress to "evolve towards newer and more rewarding technologies and products, moving away from some of the tired and historic brand vendor product offerings with their associated aged inventory and high support cost features".
"Typified by brand vendors seeking to reverse falling demand levels with still further reduced prices and with that our margins, despite our now inflationary costs and empty revenue results," he said.
In January, Northamber parted with long standing vendor partner IBM, which sources say wanted to work with pan-European distributors.
In another change, the distie is also bringing on board former ISI chief Peter Hammet to join the management team.
Philips said he was "very disappointed" by the difficulty in covering its costs but was making efforts to correct this.
"In view of the high level of uncertainty in the economy and most especially in the ultimate commercial user customer base, until there is more positive confidence in the economy, regretfully it is not possible to be positive about the immediate future," the chairman added. ®
Sponsored: Webcast: Simplify data protection on AWS