AVG holds first Partner Advisory Council in Blighty
'We thought we were engaging with the channel, clearly we weren't'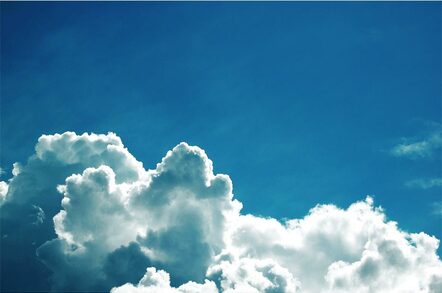 Small biz security specialist AVG has run its first Partner Advisory Council (PAC) in the UK after admitting it needs to brush up on channel comms, particularly in light of partners who are moving exclusively to the cloud.
The inaugural event was held last week for six channel partners including Vivid Clouds, Pro-Logic, Datamills, Clark Integrated Computers, Bright Star IT and Medhurst IT.
Asked why AVG is holding the quarterly meets, general manager for SMB Mike Foreman told us: "Because we thought we were engaging with the channel and clearly we weren't."
This issue was highlighted by Vanessa Chin, who after succeeding Chris McManus as veep for EMEA and International sales last September went on a tour of duty to meet channel and end customers.
The main thrust of the discussion with the PAC was CloudCare, said Foreman, who admitted some were not as familiar with the service as AVG would like them to be.
"CloudCare is now our product in the channel," he said, "We need to do a better job of telling them about it."
The cloudy package launched in October charges small biz customers - below 100 seats - on a pay-per-use basis for software licences including antivirus and content filtering.
Foreman added that as of January, 1,000 resellers had signed up for CloudCare and roughly 30 per cent of these were based in the UK. But he did not indicate how many of these have sold the service.
AVG has set up a free platform for resellers which provides sales alerts, but also includes features that allow partners to remotely provision software or run clean-up services for hard drives.
Foreman said at the next PAC, AVG plans to "share commercial secrets, advanced information on road maps" and in return will get confidential feedback.
AVG engineers will hold a fortnightly call with the PAC to get feedback on "tweaks" in CloudCare that channel partners would like to see.
Dwayne Smith, exec director at PAC member Vivid Cloud, was involved at the beta testing of CloudCare but said contact with other resellers indicated AVG needed to open up to the wider market.
"They were talking about features that they want added and saying AVG wasn't listening. We voiced that opinion to AVG and they came up with the PAC," he said.
He described these as "little buggy things" including pop-up advertising on the platform, and also mentioned another issue connected to standing orders for very small reseller partners.
"This platform has a lot of potential," said Smith. "It has come out of beta and there are few things that are a bit quirky, but they will be ironed out," he said. ®
Sponsored: Detecting cyber attacks as a small to medium business