Future war, what it is good phwoar? asks Crysis skin-paint babe
Erstwhile Pussycat Doll dons spray-on cybersuit to stir up game sales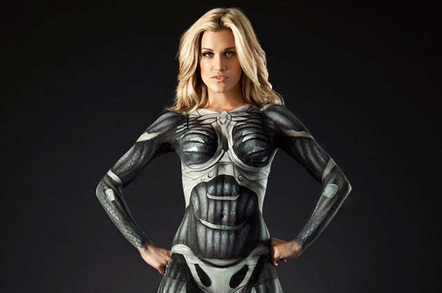 Crysis 3 goes on sale this coming Friday, and in a blatant bid to arouse interest among gamers, developer Crytek and publisher EA has sprayed some leggy lass called Ashley Roberts with hi-tech body art.
Said skin paint job represents the sci-fi suit worn by Crysis 3's protagonist and is a more skintight variant on the usual armour donned by videogame characters for as long as there have been video games.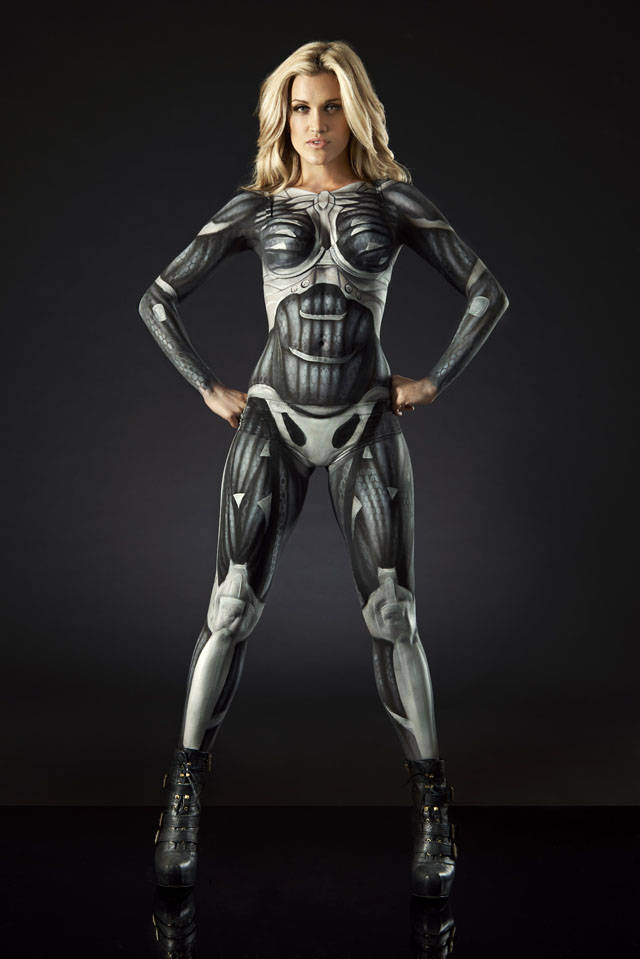 Even with a hi-tech nanosuit, you can't avoid the VPL
Ms Roberts, who appears in television's Dancing on Ice, a talent contest, apparently had to stand around in her pants for six hours while EA's daubers stippled, sprayed and stained her bare flesh and smalls.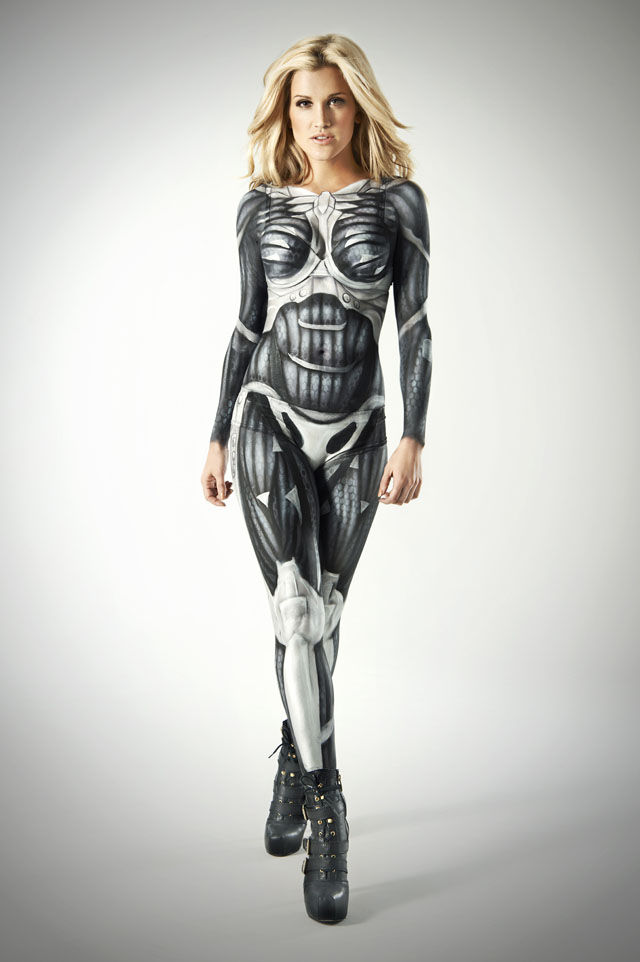 Crysis: you're about to enter a world of paint
Sponsored: Practical tips for Office 365 tenant-to-tenant migration