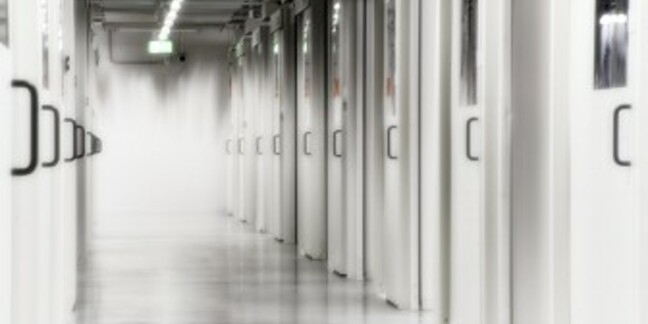 Daisy Group has been locked in conversations with 2e2's managed services customers after taking charge of the integrator's data centres, to reassure them there is no need to jump ship.
On Friday morning, Peter Dubens, owner of Oakley Capital and chairman of Daisy Group, took over the Reading and Gateshead server farms and handed a management contract to Daisy.
Leases on the HP and Cisco infrastructure kit in the data centre has been transferred to the new owner, a special-purpose vehicle incorporated by Dubens called Daisy Data Centre Solutions.
Talking to The Channel, Matthew Riley, big cheese at the telco service player, said the 150 data-centre staff at 2e2 would all be kept on board, "the staff are the key to this business".
But on top of assuaging any concerns that workers held over future employment, Riley said it was also working hard to address any customers' concerns.
"We have got some professional staff based at very good data centres," he said, "there is no change other than the fact that there is now a stable financial backer that wants to grow the business."
Last week 2e2 administrator FTI Consulting asked customers using the data centre service to collectively cough nearly £1m to keep the servers powered up.
As a result, the third largest managed services customer, the Atomic Weapons Establishment, walked, and the largest, Sussex Partnership NHS Trust, confirmed it no longer works with 2e2.
The Channel also previously revealed that Marks & Spencers, Kellogg's, RBS, and Vodafone have also switched suppliers.
Riley said some customers were in the process of moving to alternative managed services providers but it was trying to "convince them not to do that."
He said several hundred customers remained on board from hosted web services to larger co-lo deals.
"The problem was that some got nervous because this was dragging on for a long time," Riley said. "We are calling customers today to say the lights are on, staff are paid, and we are open for business."
The financials of the deal were undisclosed, but as TechMarketView stalwart Anthony Miller said in a post on Friday, "I suspect if money changed hands it would more likely have been from seller to buyer".
A spokesman at Sussex Partnership confirmed the deal with 2e2 was null and void.
"As of this weekend we are no longer involved with services formerly provided by 2e2. We were in the early stages of our work with them, which in any case only included part of our overall technology improvement programme." ®
Sponsored: Webcast: Ransomware has gone nuclear