Disk biz Overland bleeds more cash - bah, only a flesh wound!
Storage array maker still thinks it's invincible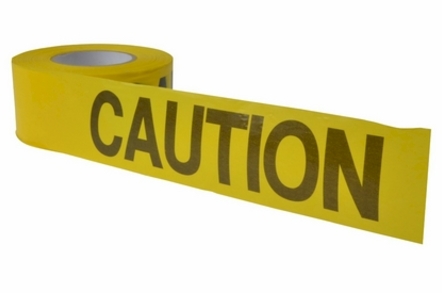 Another quarter for Overland Storage, and another big loss as revenue slides year-on-year.
The struggling tape and disk array vendor hopes its scale-out clustered NAS, branded the SnapScale, can turn its fortunes around - along with damages it'll possibly get from BDT and other tape biz if it wins a patent-infringement court case.
So, to the numbers. If you are of a faint or vulnerable disposition then look away now.
Revenues for the second quarter of fiscal 2013, which ended 31 December, were $12.6m, 17 per cent less than the year-ago period, but 8 per cent up on the first quarter. Don't get your hopes up: look at the chart and you will see Overland typically has a second quarter bounce at this time of year followed by a fall. It's a seasonal thing.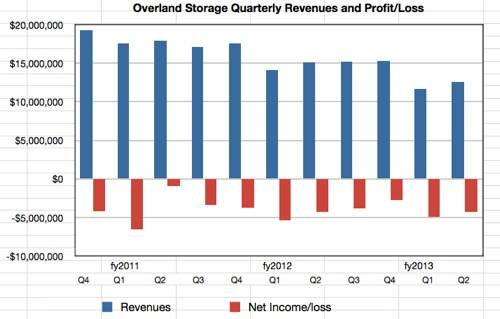 How to turn eight-figure sales dollars into a seven-figure loss
There was a net loss of $4.3m, the same as a year ago, and $600,000 less than the first quarter. There is some good news: product revenues grew and the company transitioned towards being more of a branded product supplier than a pure OEM, and it moved into a growth phase. But we'll have to wait and see if this is a typically seasonal quarter, as before, or one that will be a platform for further growth.
Overland also scored $14.5m in extra funding through private placements of its securities. The cash will be used to keep Overland afloat. "The company intends to use the net proceeds from these offerings for general corporate purposes, which may include, among others, working capital needs and capital expenditures," we're told.
If we look at Overland's cash and equivalents total over the past few quarters we can see it is in danger of simply running out of dosh:
Financial year 2012

1st quarter: $9.5 million
2nd quarter: $7.7 million
3rd quarter: $13.4 million
4th quarter: $10.5 million

Financial year 2013

1st quarter: $7.2 million
2nd quarter: $3.2 million - oops!
That $14.5m will come in very handy. Without it, the third quarter could have seen the company become a cash-free zone.
The storage biz is running educational roadshows for its channel partners in the US this month with a focus on scale-out storage - how to actually sell its SnapScale X2 clustered sale-out NAS products in other words. The product has been strengthened with a RapidRebuild feature that recovers data quicker by only rebuilding the blocks used on a drive. It shortens the rebuild time for higher capacity drives, such as 4TB nearline SATA disk.
Undoubtedly Overland has product strengths. Are they good enough for its channel to capitalise on them? That is the big question. As Monty Python's Black Knight character might say of Overland's sales dip: "Only a flesh wound!" ®
Sponsored: How to get more from MicroStrategy by optimising your data stack