Capita gobbles Northgate Managed Services for £65m
Cloud biz finally finds a buyer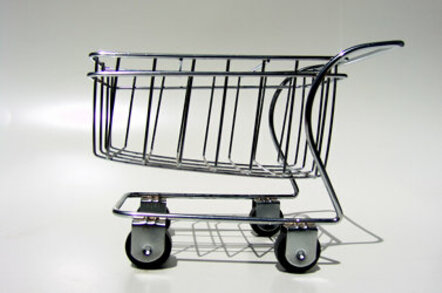 Outsourcing monolith Capita has coughed up £65m to buy Northgate Managed Services (NMS) in a deal announced to the London Stock Exchange this morning.
As revealed by The Channel last year, VC Kholberg Kravis Roberts (KKR) and Company - owner of NMS parent Northgate Information Solutions, touted the division with a price tag of £100m.
But none were tempted by that first offer, and subsequently it emerged that NMS chief Andy Ross exited the business.
Under the terms of the deal, Capita will stump up £22m in cash, assume a £17m pension deficit net of tax relief, and take on finance leases for kit used in NMS amounting to £26m.
NMS turned over £141.6m in its fiscal 2012 that ended in April, up from £128.6m a year earlier, according to paperwork filed at Companies House. The biz posted profits of £2.6m compared to £3.77m in fiscal 2011.
It employs 1,150 staff including 640 engineers, and flogs cloudy infrastructure services and managed services to government and private-sector customers.
In a canned statement of the bleeding obvious, Paul Pindar, Capita chief exec, said: "As the pressure mounts for businesses to try to gain efficiency, technology has a growing role to play."
Northgate Information Solutions boss Adel Al-Saleh, said offloading NMS to Capita "is the right strategic decision for both NMS customers and employees". He added NIS will build on its HR technology and services and public sector software and services via the NorthgateArinso and Northgate Public Services.
Closure of the deal is subject to approval from the "necessary parties".
KKR forked out £1.1bn for Northgate Information Solutions back in March 2007, and John O'Brien, research director at TehcMarketView, said today's sale represents a "significant loss on its investment"
"At the time, NMS represented 23 per cent of Northgate's turnover (FY08) (now only 17 per cent because of the acquisitions made by NGA since then). So, although a simplification, you could say that NMS was bought for about £253m in 2008. The sale to Capita has therefore netted KKR almost 75 per cent less than they paid for it," he claimed. ®