Plunging BT sales hit every branch of the biz on way down
Even Openreach couldn't save it this time. Pesky watchdogs blamed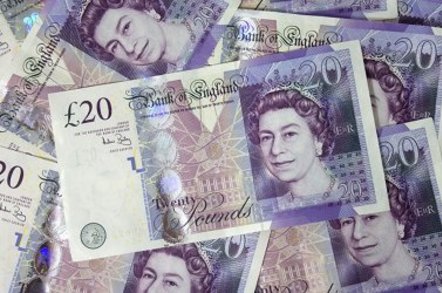 BT reported to the City this morning a total revenue fall of 6 per cent for the national telco's final three months of 2012.
It said sales, excluding specific items relating to "regulatory decisions" on historic Ethernet pricing, hit £4.5bn during the period, down from £4.77bn a year earlier. Adjusted pre-tax profit climbed 7 per cent to £675m compared with 2011's third quarter of £628m.
Every division of the BT empire saw revenues decline in Q3. The wholesale and global services wings continued to record a sales drop. Retail also stuck to its downward spiral.
But more surprisingly, Openreach - which manages BT's network - reported that revenue was down 2 per cent from £1.3bn in 2011 to £1.27bn for the quarter.
On revenue, BT broadly blamed the fall on "tough conditions in Europe and the financial services sector".
More specifically, the telco said of its Openreach network arm, whose fibre broadband deployment has now "passed" the 13 million premises mark in Britain - thereby slightly overtaking its competitor Virgin Media:
The continued impact of regulatory price changes reduced revenue by around £50m. This was partially offset by growth in ethernet and fibre.
On the retail side of the business, the company said that it had added 122,000 broadband customers during the quarter - that's down from 146,000 in 2011's Q3. ®