Citrix morphs from Windows app virtualizer to all app mobilizer
Projecting a $3bn air kiss in 2013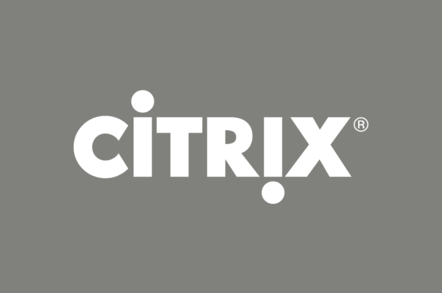 In its last quarter Citrix has blasted past analyst expectations and produced a very healthy set of results and predicting that revenues will hit the $3bn mark for the year.
A decade ago, Citrix Systems was a Windows app virtualizer that existed largely at the mercy of Microsoft even though it has plenty of clever technology. Citrix is involved with Microsoft and still does Windows application virtualization with XenApp, but it also does VDI and other unnatural things with Windows and other platforms with XenDesktop and is making headway through acquisitions into cloud computing and mobile application management.
And that, explained Citrix CEO Mark Templeton on a conference call with Wall Street analysts in going over the fourth quarter financials, is why Citrix powered through macroeconomic issues around the globe as last year came to an end, growing both revenues and profits.
The company's widening portfolio of tools to help service providers and enterprises alike feed apps or whole system images over the network (or a mix of the two) to just about any device with a screen is why Citrix is pretty optimistic about its prospects for 2013.
In the quarter ended in December, total revenues came to $740m, shooting up 19.5 per cent. Hardware product and software license sales rose by 17.3 per cent, to $286.7m, while software as a service products were up an even higher 18.4 per cent to $135.4m.
License updates and maintenance jumped even higher, spiking 22 per cent to just under $303m. Professional services, which means handholding by Citrix techies for the most part, was up 19.7 per cent to $32.9m. All in all, that's pretty balanced growth.
The creeping up of cost of goods sold ate into profits, but was not unexpected given the mix in products that Citrix is shifting to (more hardware appliances and more SaaS-style services, both of which require hardware to be acquired). And despite fairly large increases in sales, marketing, research, and development costs, the company's net income was still able to grow by 4.9 per cent to $114m.
For the full year, Citrix had $2.59bn in revenues, up 17.2 per cent, and net income was actually down 1.1 per cent to $352.5m, or about 13.6 per cent of the top line.
VMware competes with Citrix on a number of fronts in the data center, and it got slapped around by Wall Street for showing slowed revenue and profit growth earlier in the week. The irony is that VMware's revenues grew by more than Citrix shares did in the same period, and to be frank, both had relatively skinny profits compared to historical levels.
In fact, VMware brought 16 per cent of its top line down to the black ink at the bottom, a bit better than Citrix did. But Citrix is not doing layoffs, and VMware is, which is why Citrix shares will probably spike tomorrow and why VMware's crashed earlier in the week.
David Henshall, CFO at Citrix, said on the call that that the company did 55 deals with more than $1m in revenues, and that 42 of these deals had XenDesktop and other desktop management and virtualization technologies involved. The new Mobile and Desktop group, which includes the Bytemobile and Zenprise tools as well as XenDesktop, XenApp, and a few other items, brought in $411m in sales in the fourth quarter, up 11 per cent from the year-ago period.
Citrix had nearly 4,000 customers buy XenDesktop licenses in the quarter for their desktop and application virtualization. About 240 deals had licenses for over 1,000 seats, with 48 deals having over 5,000 seats and 18 deals having over 10,000 seats.
That's nearly twice the number of deals and seats as it did in the second quarter of 2012, by the way. More than $100m in the bump in sequential deferred revenue from Q3 to Q4 in 2012, which totaled $145m, was due to desktop products.
Bytemobile and Zenprise are still minimal revenue contributors, but Henshall said to expect somewhere around $30m from Zenprise mobile data management sales in 2013. Henshall added that Wall Street should also expect at least $50m from Bytemobile data and video optimization tools for mobile network operators, which Citrix acquired last year.
Bytemobile is now part of the Citrix Networking and Cloud group, which had $156m in sales in the fourth quarter, up 51 per cent. Hardware and software license sales spiked 57 per cent in this group, thanks not only to the addition of Bytemobile, which contributed more than $20m in Q4, but also because NetScaler application optimization appliances (which come in hardware and virtual software forms) were up 38 per cent.
In Q4, Citrix did over 700 deals for XenDesktop that also had a NetScaler component. NetScaler VPX, the virtual machine appliance version of the NetScaler speed freak, had a 79 per cent revenue spike, and the NetScaler SDX appliance, which runs atop the XenServer hypervisor and which has secure multi-tenancy and horizontal scaling through clustering, represented 15 per cent of all NetScaler sales and was up over 200 per cent year-on-year.
Citrix doesn't talk much about sales of XenServer any more, or about the Xen hypervisor project that feeds it, but they still exist and they are an important component in the Citrix stack even if they did not turn out to be money makers in and of themselves.
Templeton said that the open source CloudStack cloud control freak and the commercialized version, called Cloud Platform, had over 100 customers but did not elaborate on how much money this acquired product was raking in.
"We are at the front end here where design wins matter," explained Templeton, who said that there are more CloudStack clouds in production than with any other platform (this means you, VMware, with vCloud, and you, Rackspace Hosting and friends, with Open Stack).
Aside from the design wins at service providers, "enlightened enterprises" who are "thinking beyond server virtualization" are also deploying CloudStack. Work to get XenDesktop and XenApp to run atop CloudStack is progressing under "Project Avalon," Templeton said, but did not give any precise dates.
Last fall, Citrix broke Project Avalon into two pieces and said that it was going to take more time than expected to get its desktop freak, its app freak, and its cloud freak to all freak out together, like Le Chic or Ziggy Stardust.
The Collaboration and Sharing line at Citrix, which is mostly the GoTo family of products, had $135m in sales, up 18 per cent, and the GoTo products themselves had a 26 per cent jump in the quarter.
Citrix added 1,200 employees in 2012 through both hiring and acquisitions and now employs around 8,200 people. The company has $1.5bn in cash and equivalents and $1.2bn in deferred revenues, which is almost as good as having the cash ready to spend.
Looking ahead, Citrix said to expect somewhere between $670m and $680m in revenues in the first quarter of 2013, which represents somewhere between 13.7 and 15.4 per cent growth compared to Q1 2012's $589.5m in sales. For the full year, revenues will air kiss $3bn, with the range of between $2.95bn and $2.98bn, which works out to a growth rate of 14.7 per cent at the midpoint.
That's slower growth than last year. Let's see if Wall Street notices and does some profit taking or just talks the company's shares up higher. My coin flip says the latter. ®