Tablets aren't killing ereaders, it's clog-popping wrinklies - analyst
Market dying... literally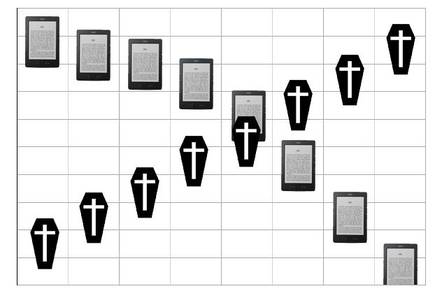 Don't blame the tablet computer for the demise of the ebook reader. Instead, look no further than aged users who are inconveniently - for Amazon, Sony, Barnes & Noble, Kobo et al - kicking the bucket.
That's the claim made by ABI Research, a market watcher which has been tracking the ereader business for more than 10 years. ABI's argument, derived from examining various territories and the people within them who buy these devices, is that most of the world's ereader shipments are going into the US, where many of the consumers buying them are of ever more advancing years.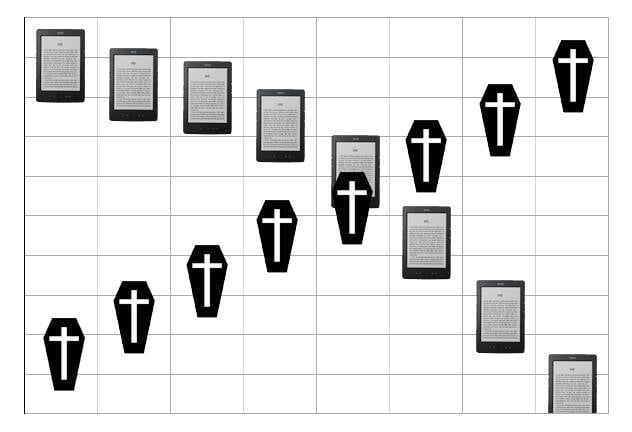 How Boomer mortality may affect e-reader sales
The ebook reader has proved particularly popular with so-called baby boomers - people born in the US during the late 1940s and early 1950s - and these increasingly wrinkly readers are now popping their clogs in ever greater numbers.
The upshot: significantly declining demand for ereaders no matter how many tablets are sold.
"Tablets have little to do with the trajectory of dedicated digital readers," writes ABI senior practice director Jeff Orr. "The facts are that the US market continues to dominate [world] ereader shipments, and an ageing Baby Boomer population looking to replicate the print reading experience is a waning audience.
"If other world regions do not successfully organise digital publishing markets, the dedicated ereader market will go away without regard for adoption of tablets and other mobile devices."
Amazon and co, then, need to gather their oldies while they may - or conquer mortality. Younger buyers in established ereader markets will eventually go grey, of course, but by the time they are of sufficiently mature years to find themselves in the demographic of consumer who might once have selected such a device, they will be so accustomed to using tablets not only for reading but also for a wide range of tasks and applications, it will never occur to them to use something else. ®
Sponsored: What next after Netezza?