Hydrogen on demand from silicon nanospheres - just add water
Buffalo boffins tout 'instant energy' for portable devices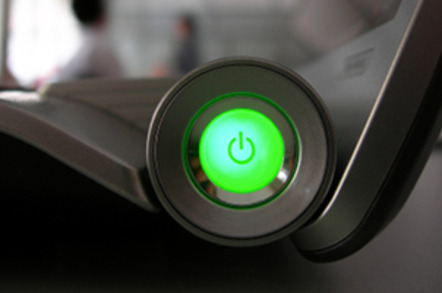 "Instant energy, just add water" – you might expect the expression under an ACME label in an old Warner Bros cartoon, but not from a University.
However, researchers at the University of Buffalo in New York have demonstrated that nano-particles of silicon react with water to produce the non-toxic silicic acid and release hydrogen. The reaction is well known, but the university says using 10nm spheres of silicon works 1,000 times faster than bulk silicon.
Published in Nano Letters, the experiment didn't require external heat or light to release the hydrogen, which was captured by the researchers to power a small fuel cell driving a fan.
Geometry is the key to the performance of the 10nm nano-spheres, which present the maximum possible surface area (relative to their size) to the water. Larger particles, the researchers explain, clump together and their surfaces react less uniformly with the water. "When it comes to splitting water to produce hydrogen, nanosized silicon may be better than more obvious choices that people have studied for a while, such as aluminum," researcher Mark Swihart, UB professor of chemical and biological engineering and director of the university's Strategic trength in Integrated Nanostructured Systems says in the university's announcement.
Swihart's colleague Paras Prasad, executive director of UB's Institute for Lasers, Photonics and Biophotonics, believes the technique would find its first applications in portable power sources.
They're not putting forward the idea as "free power", however, noting that it takes significant energy to create the silicon nano-spheres. Rather, they see the phenomenon as having potential as a portable energy source. A small hydrogen fuel cell is lighter to carry than a generator or battery packs, Swihart said, and could be used to power remote devices like GPS, satellite phones and laptops. ®
Sponsored: Your Guide to Becoming Truly Data-Driven with Unrivalled Data Analytics Performance