'That's not art' says Apple as it pulls nudes from AppStore
I don't care what your friends download, you're not going out like that young lady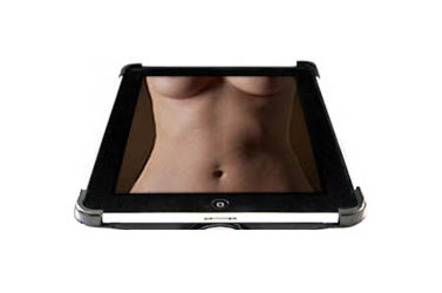 Cupertino's prudery has struck again, after photography market 500px's app was pulled from the AppStore over its depiction of nudity.
According to the company's COO Evgeny Tchebotarev, the app disappeared at around 1am (US Eastern time) on January 22.
The million-download app has reportedly been spiked because it allows users to search for nude photographs (at the time of writing, the photographers' market listed around 70,000 nude photographs on its Website).
Tchebotarev told TechCrunch the app defaulted to a "safe mode", and users had to visit the 500px Website to change the default and view art nude images. Pornography, he added, violates the company's T&Cs, which says users will not use the service "To post or transmit, or cause to be posted or transmitted, any Content that is libellous, defamatory, obscene, pornographic, abusive, offensive, profane, or that infringes any copyright or other right of any person;"
Apple's legendary fear-of-giving-offense has led to the AppStore banning an e-book that documented the rise of hippiedom in Denmark, a jug-jiggler app called iBoobs, and a SouthPark app.
Yet browsers – which last time El Reg checked, allow access to all manner of inappropriate content – remain available on the AppStore. Even 500px's Website would probably open in Apple's very own Safari browser, which could then be used to – gasp! – view the nude human form. Worse still, ticket-to-nude Safari ships with just about every internet-capable Apple device! ®