SimCity to teach SimMaths and SimScience at school
Real Obama will like it, but what will a SimBoss make of a SimCV?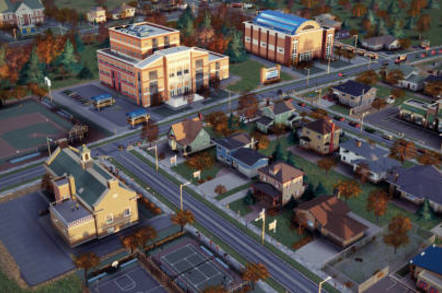 Hot on the heels of news that a Swedish school has decided Minecraft is a great way to teach its kids town planning, games giant Electronic Arts (EA) has does the same by announcing SimCityEDU, a version of the game that embeds the USA's Common Core standards for school curricula in the game.
EA's clearly aware of President Obama's "Winning the Future" plan, because the game is pitched as "a resource for classroom teachers who have a strong interest in utilizing digital platforms as a learning tool to drive student interest in science, technology, engineering and mathematics". Winning the Future has, among its goals, recruiting and training 100,000 new teachers in those four subjects.
EA is collaborating with GlassLab on the edutainment program.
GlassLabs is a not-for-profit that resides in EA's Seattle offices and says one of its aims is to "… build a body of credible evidence [that] … digital games with a strong simulation component may be effective learning environments" is the games company's collaborator on the effort. GlassLab also aims to "generate new processes for commercial game designers and game development studios and assessment and learning experts to come together to do great work".
The close relationship between EA and GlassLabs and the latter's mission statements may leave some readers feeling the Lab is not entireley SimIndependent and the new game therefore not very SimCredible. Knowing that the Bill and Melinda Gates Foundation have tossed in some cash to make the lab possible may mean those keen on such a line of thinking may be guilty of SimCynicism.
Just how students will be able to learn science, maths or engineering inside SimCityEDU hasn't been explained beyond the SimExplanation that the game "… will encourage students to think critically about the challenges facing modern cities" and will become "… a way for the next generation of leaders to hone their skills through urban planning, environmental management and socio-economic development."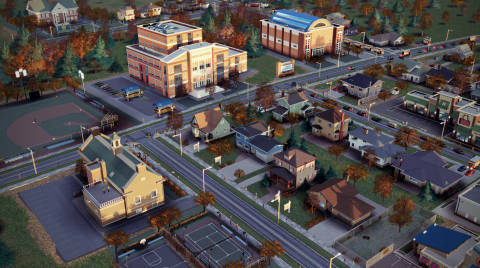 EA's depiction of a SimCity SimSchool in which SimKids can SimLearn SimMaths
It will also, one expects, encourage students to shell out some real cash for the new version of SimCity which – SimSurprise! – comes out on the same day as SimCityEDU. ®
Sponsored: Detecting cyber attacks as a small to medium business